23 Choose Your Own Adventure Books For Grown-Ups
Tales of heroic deeds and erotic suspense await you.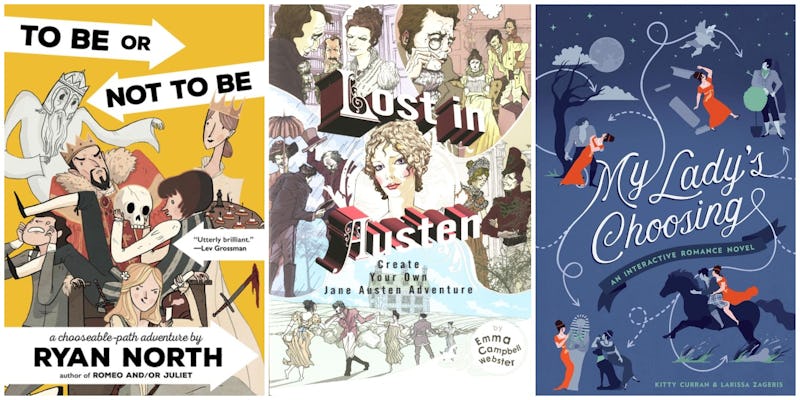 So you're a kid on your way to visit your uncle, when suddenly you find yourself trapped in a mysterious, time-traveling cave. Or abducted by aliens. Or headed directly for the bottom of the sea. One wrong move, and you could be devoured by sharks, trapped forever in the future, or executed for space crime. If any of this sounds familiar, you probably read those choose your own adventure books back in the day (and you almost definitely cheated by keeping your thumb between the pages, just in case you made the wrong choice). Those books were a big part of our childhoods. But what if we told you there were choose your own adventure-style books for grown-ups, too?
Look, if you want to re-read the classic choose your own adventure books as an adult, that's totally fine too. You're never too old to be eaten alive by ant-people. But there are actually a few game books specifically designed for all ages or for slightly more mature readers. You can go on literary adventures through Shakespeare or Austen, role-play as a lazy slacker, or fight your way through a high octane fantasy world. Just get your thumb ready, in case you make the wrong choice and need to backtrack. Here are 23 choose your own adventure books for adults.
We only include products that have been independently selected by Bustle's editorial team. However, we may receive a portion of sales if you purchase a product through a link in this article.
This article was originally published on