The Big Brother All-Stars Winner Has Officially Been Crowned
It came down to Enzo and Cody.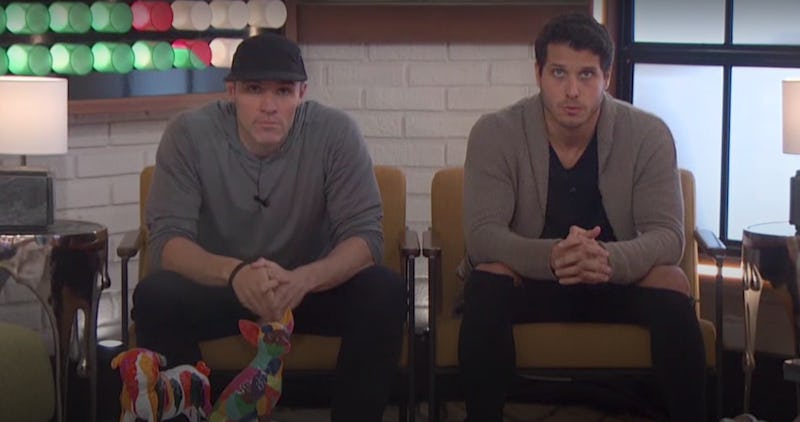 CBS
Fans saw this coming from a mile away, but now it's official: Cody is the winner of Big Brother All-Stars. Kaysar tried to warn the other houseguests that Cody was running everything early on, but they didn't listen to him, and it's been Cody's game to win since then. Ultimately, he made it to the winner's circle through a combination of competition wins (four HOHs and four Vetos), social game play, and alliance strategy.
As expected as it might have been, Cody is a deserving winner. He won unanimously with all nine jurors, which has only happened one time in Big Brother history. (Dan Gheesling won unanimously in Season 10.) The first time Cody played, he let his Final 2 partner Derrick Levasseur make most of the strategic game moves. This time, he had to make his own moves, and he rose to the challenge. He was instrumental in many of the game's alliances and decisions. And if anything, he only strengthened his path to victory when he turned on his partner Nicole at the last second and evicted her instead of Enzo. It ensured he wouldn't be sitting next to a former winner, and the jury seemed to respect him for it. Even Nicole wasn't too bitter to vote for him.
After Cody's victory, former winners like Dan and Derrick took to Twitter to congratulate him.
Winning the game makes Cody $500,000 richer, and he told host Julie Chen that he's going to use the money to plan for his future. That future includes leaving the Big Brother bubble to come back to a pandemic. But at least he's leaving with a half million dollars — and some serious bragging rights.