Damian Lewis Celebrated Helen McCrory's "Fearlessness & Wit" In A Touching Tribute
The actor wrote about his wife's life and career in a piece for The Times.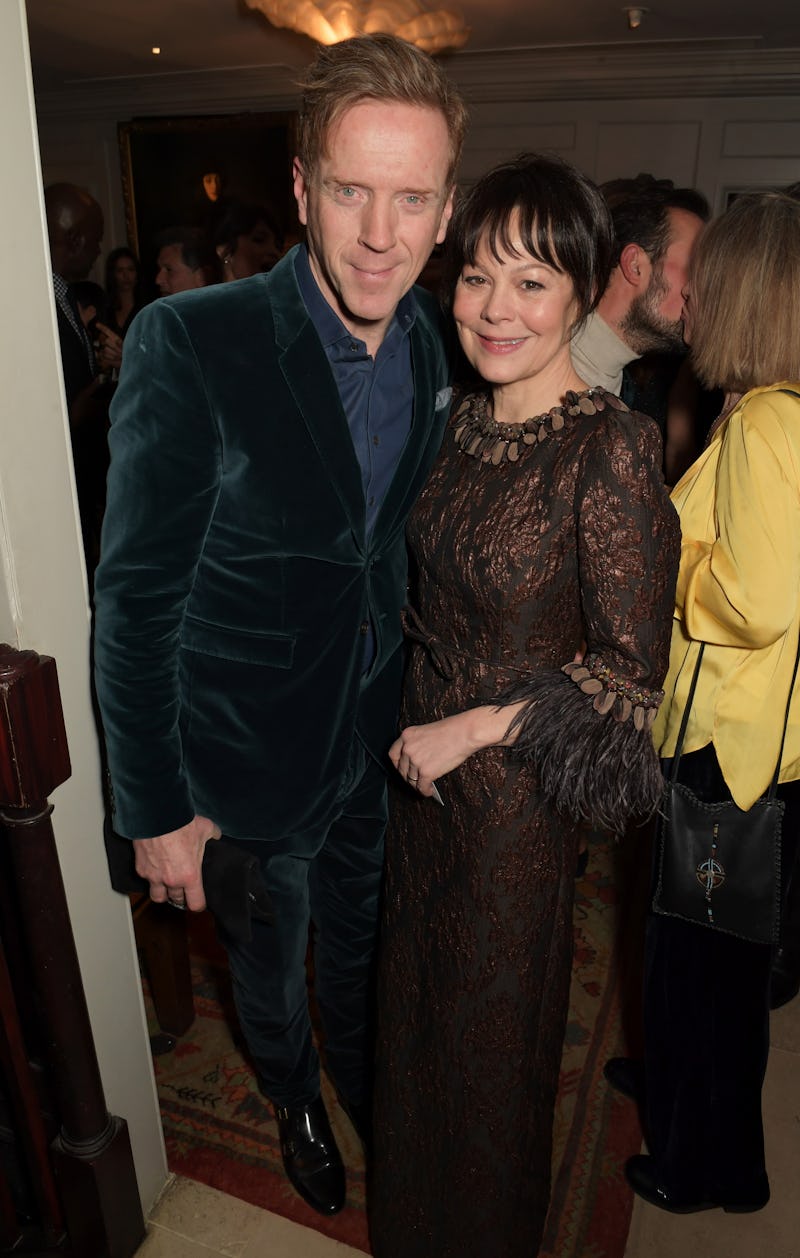 David M. Benett/Getty Images Entertainment/Getty Images
Following the death of actor Helen McCrory last Friday (April 16), her husband and fellow actor Damian Lewis has written a touching tribute to his late wife in the Sunday Times. In the piece, Lewis shared how McCrory "was an even more brilliant person than she was an actress," in addition to being someone who lived "by the principle of kindness and generosity."
McCrory and Lewis had been married for nearly 14 years, and have two children together – Manon and Gulliver – who are both in their early teens. According to BBC News, the couple met in 2003 during a production of Five Gold Rings at London's Almeida Theatre. A few weeks before her passing, Lewis recalled how McCrory told him and their children not to be sad "because even though I'm about to snuff it, I've lived the life I wanted to."
The actor also reassured her children that's okay for the family to love again. "I want Daddy to have girlfriends, lots of them, and you must all love again," she said before peppering in some humour for Lewis. "Love isn't possessive, but you know, Damian, try at least to get through the funeral without snogging someone else."
Lewis focuses on that sense of humour in particular, recalling a time where McCrory met the classic Hollywood star Lauren Bacall during a production of Uncle Vanya in New York City. As the actor writes, Bacall visited McCrory backstage to praise her performance in the play, but inadvertently got her character confused for another. After realising the mistake and apologising, McCrory replied "That's alright Ms Hepburn, I'm glad you enjoyed the show." Lewis said Bacall "threw her head back and laughed," calling McCrory "my kind of dame" before asking her on a night out in New York City, to which she happily obliged.
Described as a "people person" by Lewis, McCrory certainly had a unique talent in immediately putting those around her at ease. In their tributes to the actor, co-stars Michael Sheen and Cillian Murphy spoke of her humour and passion, with Murphy complementing this aspect of her personality as something that "elevated and made humane every scene, every character she played." McCrory starred alongside Sheen as Cheri Blair in The Queen, and as Aunt Polly in Peaky Blinders alongside Murphy.
"It was a privilege to have worked with this brilliant woman, to have shared so many laughs over the years," Murphy continued. "I will dearly miss my pal."
And while Lewis says he already misses her deeply, the actor shares how he's thankful for witnessing the bravery his wife showed during her final days. "She's shown no fear, no bitterness, no self-pity, only armed us with the courage to go on and insisted that no one be sad, because she is happy."