6 Emerald Fennell TV Shows & Films You Need To Watch ASAP
She acts, she writes, she directs, she wins Oscars. Is there anything the Promising Young Woman creator can't do?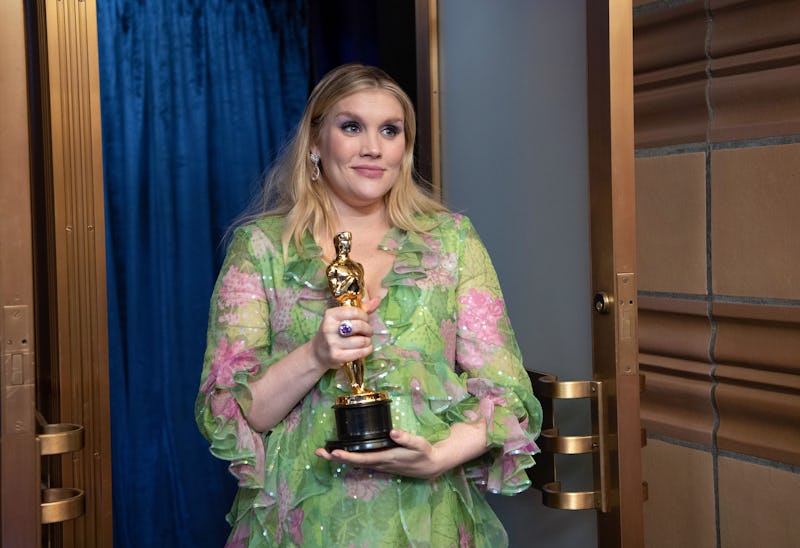 Handout/Getty Images Entertainment/Getty Images
Emerald Fennell is a true polymath. She acts, she writes, she directs. And she does all of those things really well. Just a few days ago, Fennell won Best Original Screeplay at the 93rd Academy Awards for her film Promising Young Woman. The film is the latest in the revenge movie genre and follows Carey Mulligan as Cassie, a woman seeking to avenge the death of her best friend, who was raped. It was also nominated for Best Picture and Best Director.
It's not only a significant career achievement for Fennell, but a historical one — she's one of only seven women and the first British woman to earn a nomination for directing. But before her Oscars success, Fennell has been a stalwart of British TV & cinema The Crown and Call the Midwife and also made appearances in films such as Vita & Virginia and Anna Karenina. So if you fancy recapping her career highlights before she treats us to her next project, here's a look at Fennell's best work before Promising Young Woman.