Emma Corrin May Have Come Out As Queer In A New Instagram Post
And fans are showing the star huge support.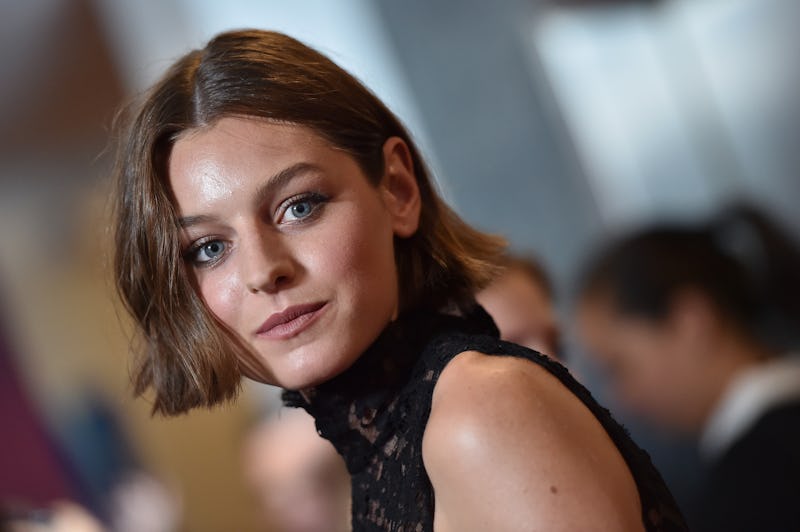 Axelle/Bauer-Griffin/FilmMagic/Getty Images
The Crown star Emma Corrin has set social media ablaze with her recent "queer bride" Instagram post, leaving many fans to speculate on whether the actor has come out.
On April 7, Corrin shared a wedding-themed snap of herself from a photoshoot with Pop magazine. In the caption she wrote, "ur fave queer bride #POP44 OUT NOW @thepopmag @esther_theaker."
As PinkNews reports, Corrin has not confirmed her intentions behind the caption or commented on whether or not she has come out as queer. However, many fans of the Golden Globe-winner were quick to speculate over the cryptic social media post.
"I'm sorry but did Emma Corrin just come out?" wrote one Twitter user, while another fan posted, "DID EMMA CORIN JUST COME OUT OH MY GOD MY QUEEN IM SO PROUD."
Elsewhere, other fans of the Grantchester actor were slightly less presumptuous. "I hope Emma Corrin is having good day, nothing but love and respect for her! We got you baby," another user commented.
Following her award-winning performance as Lady Diana Spencer in the fourth season of Netflix's The Crown, Corrin was previously romantically linked to "Watermelon Sugar" hitmaker Harry Styles. Rumours surrounding their relationship status were short-lived, however, and speaking to The Sun, a source revealed there is "nothing romantic between" the pair and they're just good "mates."
Speaking in October 2020, Corrin revealed to the Telegraph that she had no desire to have a boyfriend as she'd prefer to "take care" of herself and "navigate" any major changes in life on her own. Although not in a relationship at the time of the interview, the actor went on to clarify that she was not living alone and was sharing a home with four university friends, The List reports.
"It's nice to come back to people who really know you," she told the Telegraph. "It helps to balance out some of the silliness that comes with this job, like having your face on the cover of a magazine."