Emma Corrin Asks Londoners To Do Better After An Evening Of Litter Picking
"PLEASE clear up after yourself, it's not cool."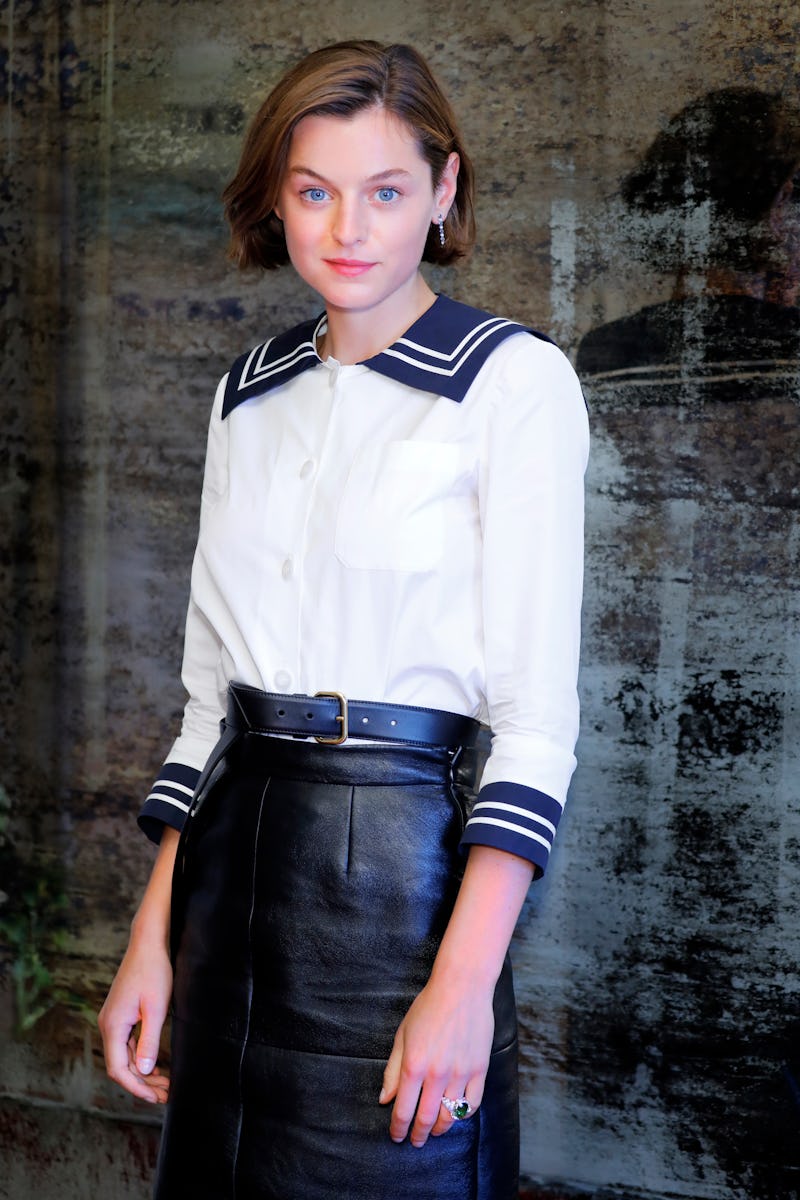 Kurt Krieger - Corbis/Corbis Entertainment/Getty Images
The Crown's Emma Corrin is fast becoming a firm favourite of mine both on and off screen.  The actor, who played Princess Diana in season four of the Netflix drama, recently revealed that she spent her evening picking up litter around Hampstead Heath after sun revellers left discarded rubbish in the area and now I'm an even bigger fan...
Posting on her Instagram Story, the 25-year-old actor encouraged her 621K followers to clear up after themselves while enjoying socialising this summer.
"Hi guys, I've just spent my evening walking round Hampstead Heath picking up litter everyone has left," she wrote in the Instagram story. "The sun is great I know BUT PLEASE clear up after yourself, it's not cool," she continued.
Litter picking aside, Corrin tends to use her Instagram page to share news about her interests, worthwhile projects, friendships and her extremely cool 90s inspired haircut (a major shake-up from her Diana-inspired 'do).
The actor is currently starring alongside Harry Styles in Amazon's brand new romantic drama My Policeman, adapted from Bethan Roberts' acclaimed book of the same name. Filming kicked off on the south coast this spring, and Corrin was recently spotted kissing Harry Styles while on set in Brighton.
Corrin is also set to make her West End debut in Anna X next month, which is expected to "delve deep into the corruption of truth and reality through the all-consuming lies we tell the world about ourselves over social media."