Love Island's Faye Likes To Make Her Job As "Selling Sunset As Possible"
The 26-year-old lettings agent from Devon loves her job.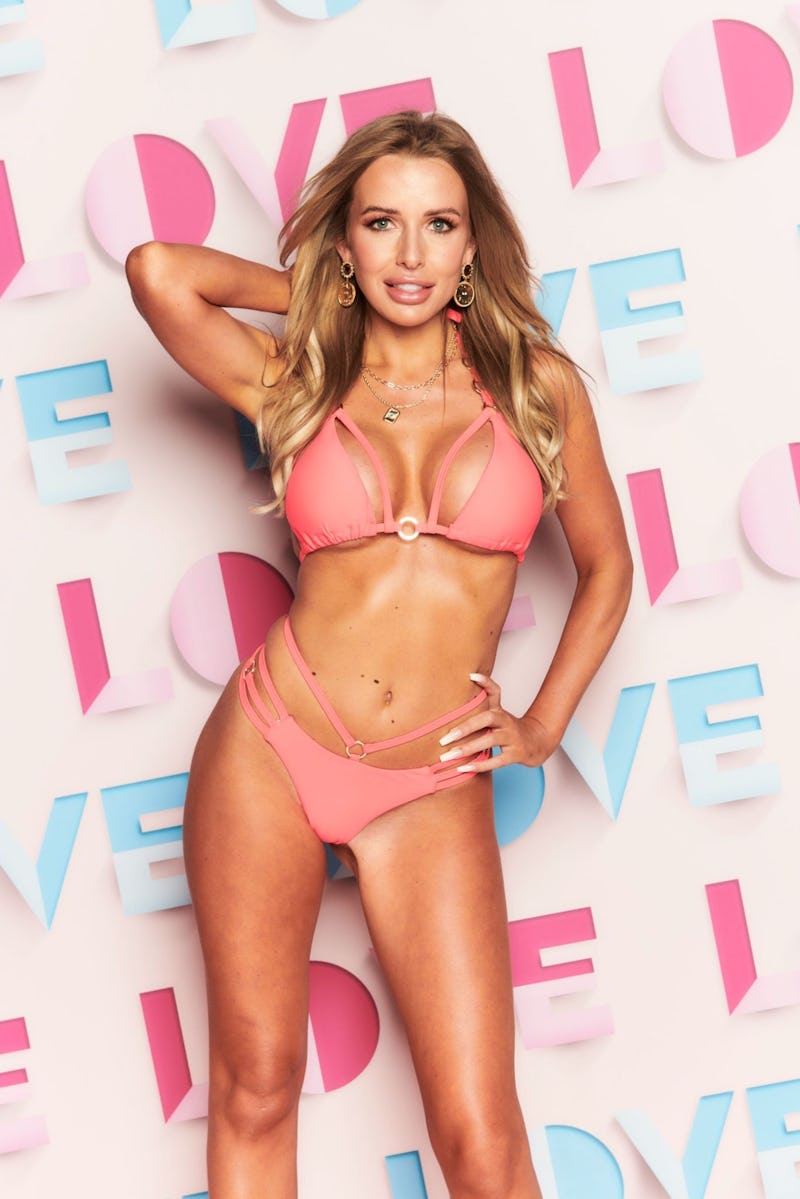 ITV/Love Island
Who isn't thrilled about the return of Love Island? In one short week, 11 new islanders will descend on the villa for eight weeks of sunbathing, cracking on, love triangles, and re-couplings.
Faye Winer, 26, is the latest addition to the line-up. A lettings manager from Devon, she says she's inspired by another reality TV show in her day-to-day job and the pandemic pushed her to apply for Love Island.
Want to learn more about Faye? Keep scrolling.
What Is Faye's Job?
Faye has revealed that day-to-day, she's a letting manager. "I go out and do valuations, win business for the company and I'll do the odd viewing and find tenants. My main role is the sales side of things," she says.
While some islanders may be forced to quit their nine to five when they enter the villa, Faye has explained she hasn't had to do that and, regardless of what happens, she'd like to go back to her work.
Managing properties might sound like all business no fun but Faye has revealed her secret to keeping things entertaining. "I try to make it as Selling Sunset as possible," she says, "I'm definitely there in the mini dresses, boobs out, bum out, turning up and you can see the wives say to their husband, 'You're staying outside.' It's so fun."
Faye's Instagram
Faye currently has just over 4,000 followers on Instagram. You can find her on @faye_winter. The 26-year-old has shared a lot of travel pictures proving she already has a ton of bikinis to take into the villa.
It also seems she loves to get to the beach when she can and spends a lot of time with her friends. On her Instagram, she explained that she's a volunteer for Guide Dogs UK and if you love little fluffy puppers you're going to want to follow Faye. She's looked after many dogs, Flossie being my favourite.
What Else Is There To Know About Faye?
COVID-19 has meant that many people had to put their love lives on hold. However, it's the pandemic that pushed Faye to take the step to apply for Love Island. "In the last year, we haven't been able to experience anything. I'm open to anything," she said, "The opportunity came up so why wouldn't I? I'd love to meet somebody, what better way to meet somebody than in the sun – amazing."
If past series are anything to go by, you can't really make too many plans on Love Island. Recouplings happen, new islanders enter the villa, and chaos ensues. While Faye is ready for the wild ride that is Love Island, she applies a different sort of attitude to her plans for the next five years. "I would like my own estate agency or my own charity shop. I want someone who I can go on holidays and stuff with for the next couple of years, and have a really fun time," she said, "And then start thinking about kids and serious things in three or four years' time." It seems Faye wants the real deal. I can't wait to see her in action.
Love Island starts at 9 p.m. Monday 28 June on ITV2 and ITV Hub. Episodes are available the following morning on BritBox.