Love Island's New Welfare Measures Include Psychological Assessments & Finance Help
Plus, everything you need to know about series 7.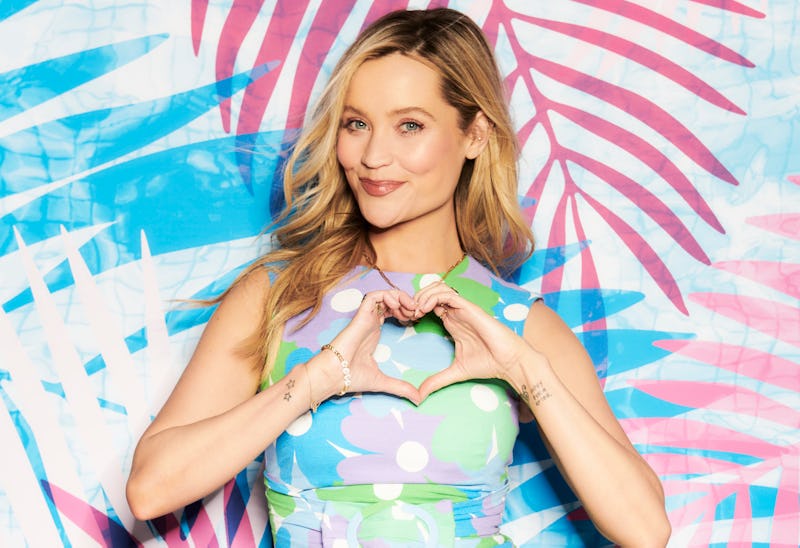 ITV
It's been a year and a bit since a bunch of young sexy singletons attempted to find romance in the Love Island villa but, for devoted fans of the show, it has felt like a lifetime. ITV's hit reality series was forced to cancel its regular filming schedule in summer 2020 due to the pandemic, but show producers did promise Love Island would return "bigger and better than ever" in 2021. So when is that, exactly? Here's everything we know about Love Island 2021 so far.
When does Love Island 2021 start?
Earlier this year ITV confirmed that the series will return this summer on ITV2 and the ITV Hub. No further information was released in terms of actual air dates, until now. The hot date to mark your calendars with? June 28! 9 p.m, obvs.
Per earlier Daily Mail reports, Love Island 2021 will go ahead around three weeks later than it has in previous years, taking place at the end of June rather than the start. "Crew members are scheduled to fly out to Majorca on June 20 – with the series expected to launch a week later," they said.
As expected, the show will follow the same scheduling pattern of previous years' and air nightly on ITV2 and ITV Hub.
To date, there's been one major promo for the series, which features returning host Laura Whitmore as she smashed a fire alarm that reads "crack on" with a hammer, followed by the show's narrator Iain Sterling declaring "This is not a drill!" from a megaphone in a jeep. The teaser also sees a shower of aubergines, peaches, and bean bags as well as a bunch of singletons partying in the streets after being told they've "got a text".
Laura Whitmore, who welcomed a daughter with partner Iain Sterling just before Easter, presented the winter series in February 2020, has shared her hopes for a loved-up summer.
"I love doing it, it's such a fun show," she revealed The Telegraph's Stella magazine in February 2021. "And I actually think it's been good to have had that break, for everyone who works on it, because we all went through a loss. It's nice to realise how much people missed the show. Apparently applications are crazy this year."
The show's podcast Love Island: The Morning After will also make its glorious return this series. Hosted once again by Kem Cetinay and Arielle Free, the daily recap will be available to listen to anywhere you get your podcasts. Kem and Arielle will be joined by regular weekly guests, including Olivia Attwood as the podcast's resident Agony Aunt. Thursdays will be dedicated to ex-islanders who are still coupled up, too.
How long will Love Island 2021 be on for?
It's been an extra long wait for the return to the Love Island villa, so the ITV gods have seen it fit to make the return last that much longer. How long? Eight (glorious) weeks.
Will Winter Love Island make a return later this year?
The winter edition of the show – won by Paige Turley and Finley Tapp in 2020 a mere weeks before the UK went into national lockdown – will not be making a comeback, no. At least not while coronavirus is still causing issues. ITV's Kevin Lygo admitted that filming in South Africa was a "challenge", citing the weather as "quite cold." Instead, ITV bosses will focus on making the summer edition that much hotter. Consider the winter edition "indefinitely postponed."
Who are the Love Island 2021 contestants?
The first batch of islanders were officially announced on June 2021 and they include a labourer from Northumberland, a fashion blogger from Essex, and a model from Fife, along with eight other hopefuls. Information on all the contestants can be found here.
Fans were hoping that ITV might take further steps to ensure diversity among its contestant pool this year, including when it comes to sexuality. However, ITV commissioner Amanda Stavri has precluded any possibility of LGBTQIA+ representation among contestants, citing "logistical difficulty." Speaking to Radio Times, Stavri said, "In terms of gay Islanders, I think the main challenge is regarding the format of Love Island."
She added, "There's a sort of logistical difficulty, because although Islanders don't have to be 100% straight, the format must sort of give [the] Islanders an equal choice when coupling up."
For a number of years, viewers have also been asking for diversity in terms of body shape, but looking at the list for 2021, it seems things will be business as usual in that respect.
How will the Love Island 2021 contestants be supported?
Following the deaths of former contestants Sophie Gradon and Mike Thalassitis, ITV conducted an independent review of Love Island's welfare policy in 2018. Lead by Dr Paul Litchfield, an experienced physician and a Chief Medical Officer, the review resulted in a major change in how the broadcaster looks after contestants before, during, and after the show.
Ahead of the 2021 series, ITV published details of its revamped duty of care protocols, which they say will be "regularly reviewed and evolve in line with the increasing popularity of the show." Per BBC News, participants will get "comprehensive" psychological support, as well as training on the impacts of social media, handling potential negativity, and financial management.
There will now also be a "proactive" aftercare package that extends support to all Islanders for 14 months after the show, as well as providing guidance and advice on taking on management after their time in the villa.
A registered mental health professional will be engaged throughout the series, claims ITV, while an independent doctor and psychological consultant will provide "thorough pre-filming psychological and medical assessments".
"Basically, we've enhanced our psychological support following the programmes going on air and we have sort of bespoke training on all of them," ITV commissioner Amanda Stavri told Radio Times. "We're very aware of our responsibilities on that and we've got a robust package for duty of care across all our businesses."
Where will Love Island 2021 be filmed?
On May 31, 2021, ITV commissioner ITV Amanda Starvi confirmed that the series will be filmed in Spain. While it's not 100% certain, Stavri told Radio Times that "Mallorca is very much the home of Love Island" and this year's series will "definitely be the Love Island viewers know and love."
In early May, external shots of what is believed to be this year's Love Island villa emerged online. Fans of the show will be happy to hear it's returning to its roots, with a stunning villa located in Majorca. The show's signature blue windows are back, and there's a giant T-shaped swimming pool for islanders to swim in (or, more likely, pose around). Eagle-eyed viewers may notice that there's the addition of a ping pong table this year but the famous fire pit doesn't seem to feature in any of the pictures... could this mean a shake up of the elimination ceremonies? We'll have to wait and see.
Can you still apply for Love Island 2021?
Yes. At the time of writing (June 21, 2021) applications are still open — meaning if you fancy donning your swimsuit and risking being dumped on national television, now's your chance. You can fill out the initial application form right here. They will remain open until July 16.
Remember, you have to be aged 18 or over, can't be employed by ITV or have an immediate relative who works for the broadcaster, must have a passport which is valid until at least February 2022, and you need to be free for a minimum of 10 weeks to participate in the show.
This article was originally published on