Fran Drescher's Unexpected Nanny Instagram Video Is Set To Megan Thee Stallion's "Body"
The '90s icon created the most random crossover moment of 2021.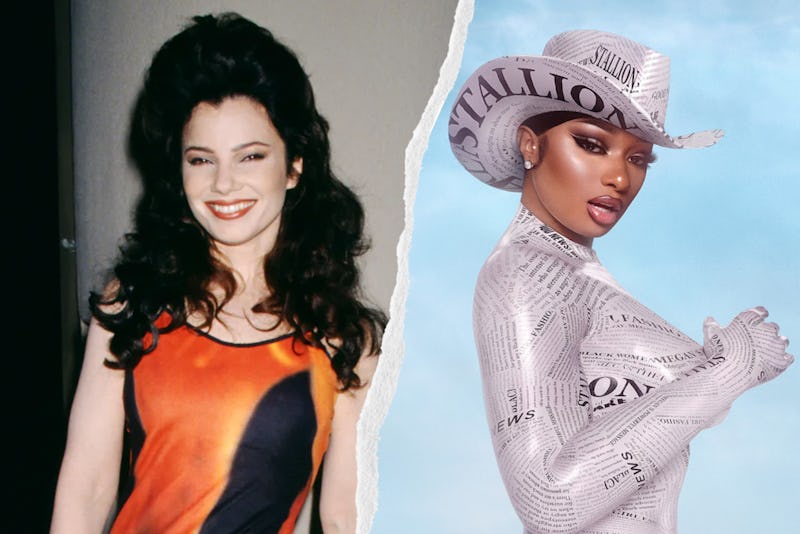 Ron Davis/Getty Images/300 Entertainment
In a crossover moment fans didn't know they needed, Fran Drescher posted a montage of The Nanny scenes set to Grammy winner Megan Thee Stallion's "Body." The Instagram video features clips of her character Fran Fine's most iconic looks to the TikTok-inspiring bop. Drescher shared the montage with her half a million followers to celebrate The Nanny arriving on HBO Max this month: "Wow! No commercials AND original cut. GO!" she wrote.
The Nanny, which premiered in 1993, follows cosmetics salesperson Fran Fine as she gets an unexpected job as a nanny for wealthy widower Maxwell Sheffield. The series is known for having one of the best-dressed protagonists in television history. Among the fashion moments Drescher shared in the montage were Fran Fine's big faux-fur coats, sequined gowns, moto jackets, and bold two-piece sets.
Drescher appears to be leveraging Megan Thee Stallion's "Body" to help bring The Nanny to a new generation of viewers, as the hit song has recently inspired several Internet trends, with many TikTok users embracing the track as a body-positive anthem and learning the choreography from the rapper's music video. In Drescher's post, the song provides the perfect background for Fran's memorable style moments.
The arrival of The Nanny on a streaming platform has allowed Drescher other opportunities to reflect on the sitcom's legacy. On April 9, the actor discussed her favorite Nanny moments during an interview with Good Morning America, saying that the first episode remains one of her most beloved. "The pilot was an amazing pilot, because you really wanted to come back and spend more time with these people you just met," Drescher said. She added that the "fish out of water" concept was told in the most succinct way possible in that episode.
The Nanny star also added that the episode "Val's Boyfriend" includes one of her top moments from the show. The episode has a scene where Fran Fine tries sushi for the first time and the wasabi clears her sinuses. "That, to me, has kind of become like the candy on the conveyor belts of I Love Lucy," she said. "Everybody brings it up wherever I go."
While these Fran Fine moments will certainly stand out to longtime fans, the character's fashion statements have long been a highlight for viewers. Fran's looks inspired a popular Instagram account, @whatfranwore, and it's clear from Drescher's Instagram montage that even the show's star has some favorite looks from the series.