6 Things I Noticed Rewatching The Nanny Pilot In 2021
Apparently I like laugh tracks now.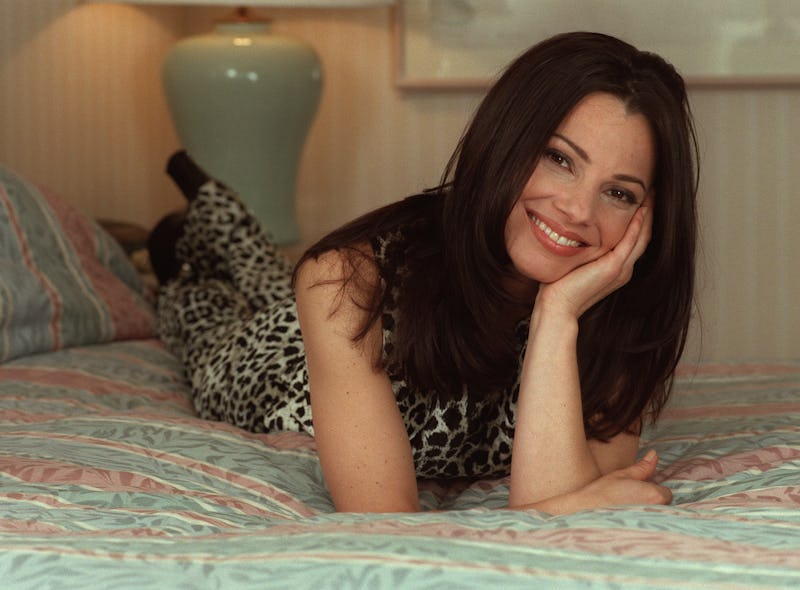 Anacleto Rapping/Los Angeles Times/Getty Images
In 1993, Fran Fine showed up on the doorstep of the Sheffield residence and never left. Across The Nanny's six seasons, the flashy girl from Flushing — played by the incomparable Fran Drescher — transformed from a cut-rate Avon lady reluctantly hired to nanny Mr. Sheffield's three children into an indistinguishable member of their family.
When it premiered, the series was hot on the heels of other sitcoms about beloved household help like Who's the Boss?, Mr. Belvedere, and Charles in Charge. The Nanny put a more stylish spin on the classic formula; as the theme song succinctly puts it, Fran only secured work with the Sheffields because, "she had style, she had flair, [and] she was there." In time, she would come to belong there too.
Now 22 years after the series ended, it's streaming on HBO Max. Here's what I noticed rewatching the pilot in 2021.
The Theme Song is Perfect
It summarizes the show's entire plot in 40 seconds, which means you can start watching from almost any early episode and feel caught up. But it was also one of the last true TV ear-worms. My response to hearing the jingle again in 2021 was more or less Pavlovian: I was laughing before Fran rang the Sheffield's door for the first time.
Almost Every Joke Works
There is admittedly something dated about the fact that the youngest Sheffield kid's therapy is a punchline every time it comes up. Fran muses that Grace has multiple personalities, and her brother calls her Sybil, which is an impressive if insensitive cultural reference for a tween. For what it's worth, they're not so much making fun of Grace's mental health as they are the seriousness with which the young child takes herself. The fact that she goes to therapy at all is seen as excess of privilege.
The Trumps Are Always Relevant
Just one month after Donald Trump had a daughter, Tiffany, with Marla Maples, his ex-wife Ivana's name is invoked as an off-screen guest at a fundraising party for Mr. Sheffield's new Broadway production. Fran joking that Ivana will find someone new soon, too, is shorthand for the fact that she's successfully integrated into the fancy company Sheffield keeps. This was a full decade before The Apprentice debuted, but no one need even utter Ivana's last name for the reference to work.
Laugh Tracks Actually Aren't Awful
The laugh and applause tracks for sure stick out, as my ears have grown accustomed to slicker production. But I didn't hate it. It felt friendly! Maybe this is an emotional response to a year of social confinement, but how and why did we decide the sound of other people's laughter was a bad thing? I liked having the feeling of company when Fran told Maxwell that shiksas are like tchotchkes that "cost a lot more."
Everyone Should Have Breakfast in Fran Fine's Exact Robe
It's almost redundant to talk about Fran's style, but I'd be remiss not to point out her bath robe specifically. With its pastel flower print, it looks exactly like something that went missing from a Delia's stockroom in 1993 only to appear for sale at Urban Outfitters in 2021.
Maggie is Making Out with James Marsden
A two-episode turn as Eddie, the caterer who stole a kiss in the garden with Maxwell Sheffield's eldest daughter, was one of Marsden's first acting roles.