Halle Berry's Boyfriend Van Hunt Is a Grammy-Winning Musician
The couple, who became official in September 2020, seem like soulmates.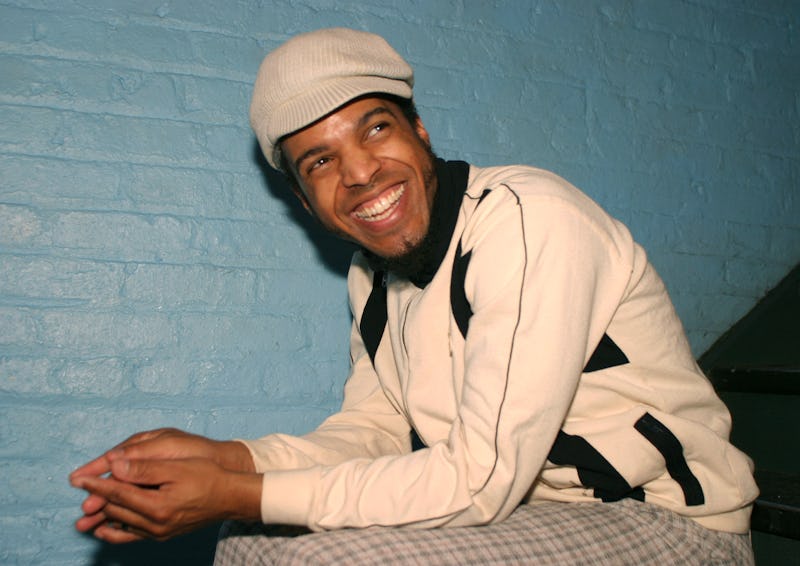 Johnny Nunez/WireImage/Getty Images
Among the presenters at this year's "cinematic," film-like Oscars ceremony will be legendary actor and Best Actress winner Halle Berry. Along with the likes Brad Pitt, Laura Dern, Reese Witherspoon, and Harrison Ford, Berry will be attending in person, as a Zoom option isn't available. So, obviously, the most important question here is: Will this be the moment she and handsome boyfriend, singer Van Hunt, make their red carpet debut?
When Berry posted an Instagram photo of herself playing footsie with a mysterious stranger in August 2020, the internet collectively rose up and asked, "Wait, who is this man?" The actress didn't leave people hanging for long: she and Hunt became Instagram official the following month, when she shared a photo of a shirt with his name emblazoned on the front. Since then, the two have declared their love all over social media. So who is the singer-songwriter whose chemistry with Berry is apparently "through the roof"?
Van Hunt's a prolific, award-winning musician.
First, you should know that technically it's Van Hunt Jr. — as Hunt told Essence in 2015, he's named after his grandfather. Hunt specializes in R&B music, and, per Page Six, he started playing music at the age of 7 as he was growing up in Dayton, Ohio: drums, saxophone, keyboard, then guitar.
He briefly studied English at Morehouse College (he told Essence he was a "terrible student") before leaving to pursue music. His first album, Van Hunt, was released in 2004; his latest, gram, came out in 2020. Randy Jackson, the musician and former American Idol host, is his longtime agent. In addition to his solo career, Hunt's also toured with singers like Kanye West and Mary J. Blige.
Hunt was nominated for the Best Urban/Alternative Artist at the Grammys in 2006, and won a statue in 2007 with John Legend, Joss Stone, and Nikki Costa for R&B Performance by a Duo or Group with Vocals. Their song, "Family Affair," was a cover of the Sly and the Family Stone original.
Hunt recently announced he'd be reuniting with his band for the first time in 10 years this coming May. Will Berry be there? It seems likely: "i'll be ya groupie baby, cause you are my superstar," she wrote on Instagram in April.
Van Hunt's been dating Halle Berry since 2020.
Berry hasn't shared how the two met, but when they became official in September 2020, they'd apparently only been dating a few months. A source told Us Weekly that they have a "great relationship" and that "Halle absolutely believes Van is the one for her ... [She] can see herself settling down with him." Similarly, "Van is head over heels for Halle," per the same source. "It's adorable to see how much [he] is infatuated with her."
And the couple remains adorably effusive on social media. Hunt's wished Berry a Happy International Women's Day, and she wished him a happy birthday. When she wished him a Happy Valentine's Day, she added, "If you desire love, you will find your match, your equal ....your person...even if it takes you until you're 54!"
Hunt told Entertainment Tonight that Berry was his "muse" in more ways than one, but particularly for his music. "I could show you rather than I could tell you, and I will show you really soon, I promise," he said. Something else the couple has in common? A passion for fitness: Hunt posts about exercising on his feed and has been boxing for years, just like Berry. (Okay, but do they do Berry's epic self-care activities together? I must know.)
Van Hunt's a dad.
Hunt has a teenage son, Drake. He rarely posts about him on social media, but recently shared a story about the two of them performing "Bring It On Home to Me" by Sam Cooke together. "[A]fter havn the nerve 2 ask me if he could sing the Sam Cooke part and receiving the evil eye, he proceeded to sing the Lou Rawls part AS IF IT WERE the lead part. he stole the show from his ol' man and never gave it back," he wrote.
In a 2011 interview, Hunt explained that his son wasn't as big a fan of his father's celebrity. "He's always surprised when someone comes up to me and recognizes me. He's a little perturbed by that actually. But he gets it, and he likes pulling up the computer and seeing my website and reading things that people say about the music. He digs that part," he explained.
Regardless, Hunt loves being a dad. "[I]t is a lot of fun! I can't imagine anybody not wanting to explore the opportunity to be a father, if you should decide to have a child," he said. "I also think that decision shouldn't be made by everybody. It's a wonderful opportunity. I'm really enjoying it." Berry's also a parent, to Nahla Ariela Aubry (with Gabriel Aubry) and Maceo Robert Martinez (with Olivier Martinez).
For Hunt, his relationship with Berry has been life-changing — even for his connection with Drake. "The inspiration for our relationship goes across everything, even in my parenting. I'm a completely different person, I can say it like that, and I think that it's improved every aspect of my life."