House Of Ho Season 2 Will Include Judy Ho's New Husband & His Personal Tragedy
Judy remains the breakout star of the Crazy Rich Asians-inspired reality show.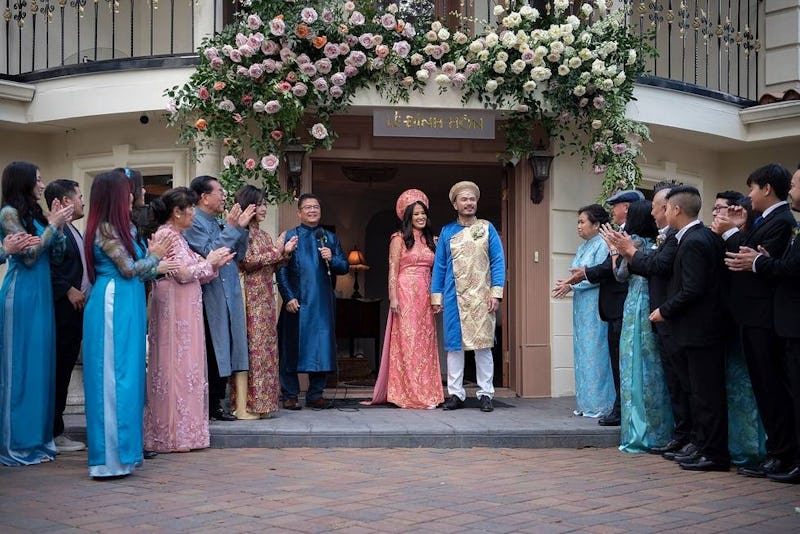 Callaghan O'Hare/HBO Max
Season 1 of HBO Max's House of Ho may have centered on wealthy investment banker Binh Ho, but it's his daughter Judy who managed to steal the show. She started the series as the responsible child and a "consummate perfectionist," but as the first season illustrated, Judy began House of Ho by beginning to break away from her parents' more conservative expectations of how an Asian daughter should act. Season 2 is set to premiere on August 25 and may just serve as another window into Judy's independence from her family's expectations.
"My family is Vietnamese but loves being American," Judy explained in the Season 1 trailer. "My brothers are named Washington and Reagan. I was a disappointment because I was a girl, so I'm named Judy." Judy goes on to describe her parents as "old-school Vietnamese," which likely means they don't exactly support more modern gender roles — like Judy being a divorcee, for example. However, as we can see in the Season 2 trailer, Judy hasn't only carved out a new space for herself amongst her family, but she's also newly married, which may prove to be a major plot point in the upcoming season.
Judy Ho's Job
According to Deadline, Judy is a lawyer and passed the bar with flying colors. Based on Season 1 trailer, though, it seemed like she was focused on raising her three kids solo. Ahead of House of Ho's debut, she explained on the Tamron Hall Show that her life often doesn't feel like Crazy Rich Asians, the movie that House of Ho is already being compared to. "We don't live like that on a day to day life. I'm still driving carpool and taking my kids to their activities," she said. "But we get to enjoy the perks of my parents' labor."
Before the Season 2 premiere, she spoke to People, echoing her sentiments from two years earlier. "I hope they know that, even though our lives may appear very luxurious on the outside, when we're at home, we deal with the same problems as any other families," she said.
Judy Ho's Instagram
Judy isn't the most active social media user, but as of right now, her more recent posts are dedicated to promoting House of Ho Season 2. Her feed is brimming with photos of her family and children, and as recently as last year, Judy was invited to the Asian American Bar Association of Houston to speak about Asian American representation in the media.
Who Is Judy Ho's Husband?
As fans will get to see in Season 2, Judy has tied the knot with Houston doctor Nate Nguyen. In the new trailer, Judy jokes that she thinks her family likes Nate more than they like her, which bodes well for the meshing of their families. "We know that by getting married, we're marrying into each other's extended families," she says. However, the family doesn't seem all that thrilled about the chances of Judy and Nate moving all the way to England. The couple has also begun to expand their family, as Judy also mentioned their use of IVF. "We had already been through IVF for almost a year by then, but the ups and downs were really hard," she said. "Thankfully everything worked out and now we have a baby."
Season 2 looks to have footage of their marriage where Judy and Nate take the plunge together and combine their families. But, as Judy revealed in an interview with Entertainment Tonight, Season 2 will also include a tragic plot point. In March 2021, Nate suffered the loss of his three children and his former mother-in-law in an accident during a Texas storm. The tragedy is loosely addressed at the beginning of the season. "For Nate, I feel like he wasn't ready to share personally too much what he was going through," Judy told the outlet. "In our relationship during that time, I was just trying to be the one that could be his rock, be his person, be someone that he could always come home to. Just whatever he needed, I was there for him."
This article was originally published on