5IVE, Atomic Kitten & More '00s Stars Are Doing A Huge Concert This Summer
And tickets are selling out fast.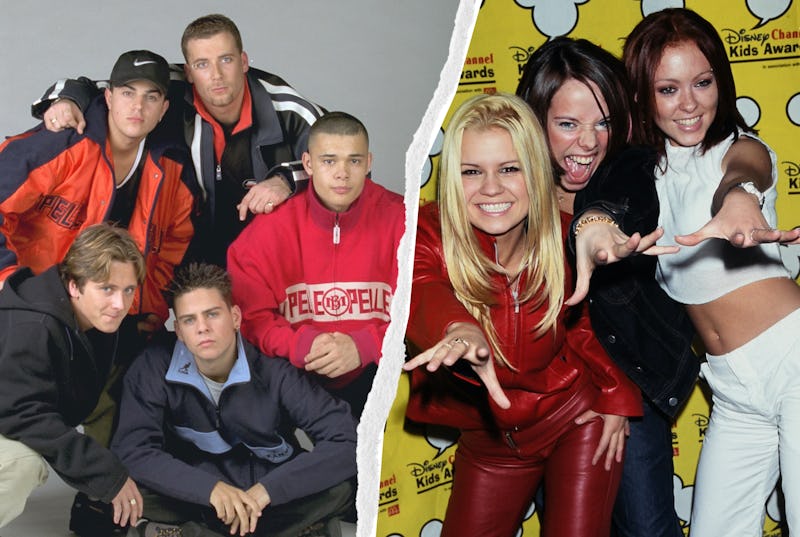 Shutterstock / Mark Large/Daily Mail/Shutterstock
Summer is right around the corner and the nation is holding onto hope that a return to normal is on the horizon. And what better way to celebrate than with a good old fashioned pop concert? The Venga Boys, 5IVE, Atomic Kitten, and a whole host of other Y2K stars are getting together for two nostalgia-filled shows hosted by Peter Andre. But how do you get tickets to the '90s Baby Pop concerts?
On April 26, Peter Andre took to Instagram to reveal the lineup for the upcoming shows and let's just say that it'll transport you right back in time when pedal pushers reigned supreme and there was still a Blockbuster one every street corner.
The shows will feature performances from true pop legends including the Venga Boys, 5IVE, Atomic Kitten, Gareth Gates, Damage, S Club (Bradley & Tina), Liberty X, East 17, Big Brovaz and Booty Luv, Blazin Squad, Chico, Cheeky Girls, The Honeyz, Cappella, Sweet Female Attitude, Baby D, and Rozalla.
As well as living singing, the events will boast a whole host of SFX shows also. Details for the two shows are as follows:
September 18, 2021, from 4 p.m. to 11 p.m. at the Bowlers Exhibition Centre in Manchester
October 3, 2021, from 2 p.m. to 10 p.m. at The Oval in Hastings, East Sussex
Tickets for the Manchester event are already selling out fast on Fever, so head over ASAP if you want to bag the last few.
Tickets for the Hastings event will come on sale on April 30, 2021, so make sure you keep your eye on sites such as Skiddle for that drop.
Contributions by Niellah Arboine.