Anya Taylor-Joy's New Film Is A Horror-Romance Musical Hybrid
Last Night In Soho will air in UK cinemas this autumn.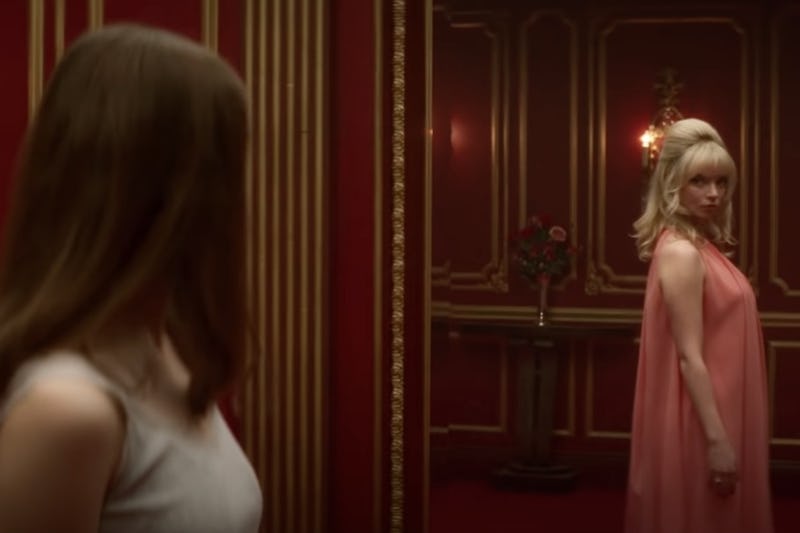 With leading roles in The Queen's Gambit and Emma under her belt, Anya Taylor-Joy was truly a breakout star of 2020. The actor kept fans thoroughly entertained throughout lockdown and now she's back in a new thriller that will chill you to your bones. However, like so many other films, the release date for the new Edgar Wright tale has been pushed back a number of times, but Last Night in Soho will finally be premiering in UK cinemas this autumn.
Wright is the director behind Shaun of the Dead, Scott Pilgrim vs the World, Baby Driver, and Spaced. His latest movie has been heralded as one of the most exciting releases of the year and it isn't one for the faint-hearted.
The Express explains that Last Night in Soho was set to air in the UK in September 2020. However, due to issues with COVID and other delays, it was pushed to April 2021. But then new pandemic restrictions were introduced, meaning the release date was up in the air again. Luckily, we now know it's due to hit cinemas in the UK on October 29, 2021. It's pretty fitting that the spine tingling thriller will be out just before Halloween.
Last Night in Soho really appears to defy genre. It combines elements of horror, romance, drama, and nostalgia – all of which is set to a killer soundtrack with original musical performances from Taylor-Joy. The actor plays aspiring 1960s singer Sandy, while Thomasin McKenzie (Jojo Rabbit) stars as young designer Eloise, who lives in 21st century London. Jessie Mei Li, Matt Smith, Diana Rigg, and Rita Tushingham star alongside them.
There's a supernatural twist on Last Night in Soho as the trailer suggests that McKenzie's character Elouise is able to dream and wish herself back into the past. However, when she goes back to the 1960s, she isn't herself at all, she's cabaret singer Sandy. Soon the boundaries between past and present become blurred – with bloody consequences.
Speaking to Empire about the main character, Wright hinted that fans should be prepared to be unnerved. "There's something I have in common with the lead character in that I'm afflicted with nostalgia for a decade I didn't live in," he said, "You think about '60s London — what would that be like? And the reality of the decade is maybe not what she imagines. It has an element of 'be careful what you wish for.'"
After the trailer was released, fans started to speculate what Last Night in Soho will really be about. One wrote, "omg I just discovered this movie now I'm so excited." Another said, "I may have to start watching psychological thrillers after this" and another couldn't give the trailer enough praise, "Last Night in Soho looks phenomenal! Anya Taylor-Joy's cover of 'Downtown' is fantastic. The neon visuals are so pretty yet so terrifying. I love the set as it's gorgeous and the outfits look amazing. Thomasin McKenzie is giving us pure horror! Edgar Wright has a masterpiece here."
Last Night in Soho will premiere in the UK on Oct. 29, 2021.
This article was originally published on