Hugh Grant's 2021 BAFTA Speech Was The Most Hugh Grant Thing Ever
He presented Ang Lee a prestigious BAFTA Fellowship and the (virtual) audience loved it.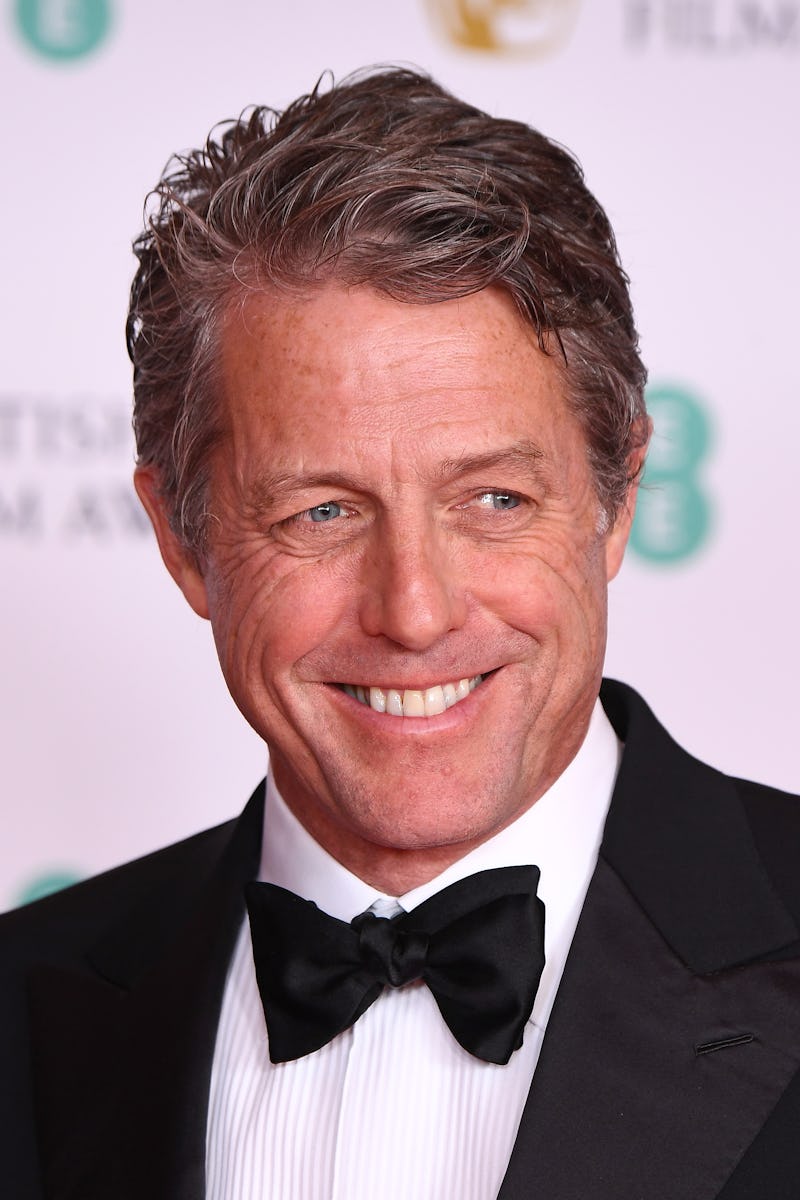 Jeff Spicer/Getty Images Entertainment/Getty Images
As soon as it was announced Hugh Grant would present an award at the BAFTA's, it was a given that the British national treasure would steal the show. His appearance certainly didn't disappoint, with a speech that included an existential crisis on there being no audience and that success of critically-acclaimed director Ang Lee being likely to be mistaken for a hedge.
If you're a tad confused, Grant was given the task of presenting the BAFTA Fellowship to Lee, a director the actor worked with on the "exquisitely acted" 1995 film Sense and Sensibility, which also starred Emma Thompson, Alan Rickman, and Kate Winslet. Calling Lee "arguably world cinema's classiest filmmaker," Grant pointed out that if Lee "were to wear all the laurel garlands that he's been awarded at Cannes, and Venice, and Berlin over the years, he would basically be a hedge."
Grant also highlighted Lee's paramount success at the box office, which is a "notoriously difficult circle to square, as people in this room will know very well." Before noting that "there are of course no people in this room, but you take my point."
The actor also revealed a sneaky habit involving the film-rating site Rotten Tomatoes, which he admitted to often frequenting "to look up [his] rivals and contemporaries" and "rejoice in their splats."
While fans might have been hoping for a Bridget Jones's Diary revival of some sort, per the 2020 BAFTAs – Renée Zellweger was also presenting an award remotely from Los Angeles, and the film marks 20 years since it made its box office debut this month – it did not come to pass. Still, Hugh's presenting of Ang Lee's major award proved highly entertaining in that classic Hugh Grant way.