Iceland Airwaves Is The Perfect Music Festival For A Reykjavík Adventure
Explore the capital city while rocking out to live music? Sign me up.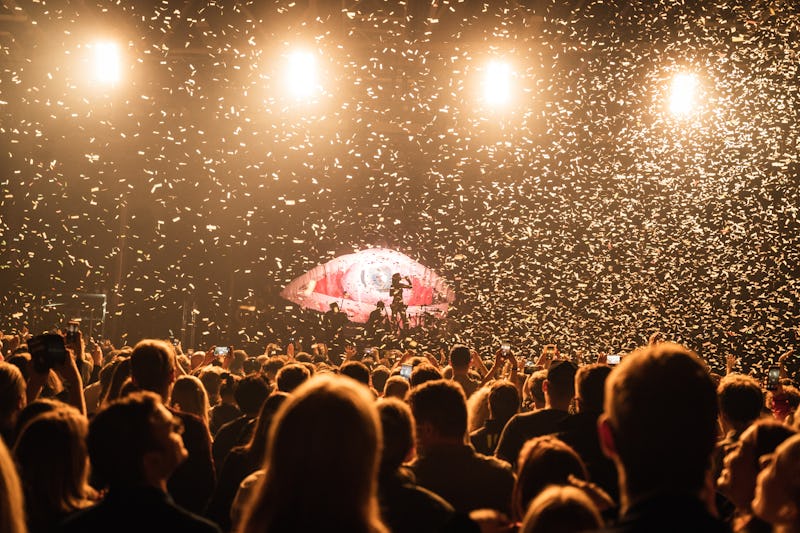 Iceland Airwaves/Ásgeir Helgi
As someone who's attended their fair share of music festivals, nothing beats the thrill of being in a crowd of folks singing, dancing, and vibing to artists on stage. They have a different kind of energy, and a lot of that has to do with their locations — whether you're in the desert, park, or at the beach for a whole weekend. The best ones give you some freedom to travel, which is exactly what makes Iceland Airwaves stand out.
The immersive music festival returns to Reykjavík, Iceland, with a three-day lineup featuring more than 70 artists. The event takes place from Thursday, Nov. 2 through Saturday, Nov. 4 across eight venues in the capital city — all within walking distance of each other. Attendees can hop from the Reykjavík Art Museum to the historic Gamla Bíó, Fríkirkjan Church, or to other iconic locales.
Iceland Airwaves also has a genre-bending lineup, featuring a mix of well-known and up-and-coming acts like Bombay Bicycle Club, Blondshell, Yard Act, Cassia, and Faux Real. There are also local Icelandic artists performing, like Árný Margrét, NANNA, and Myrkvi.
And that doesn't even include the other sightseeing possibilities near the city, such as volcanos, waterfalls, and hot springs. (And yes, you can totally see the Northern Lights at nighttime in Reykjavík.)
Tickets are currently on sale, and compared to Coachella and Glastonbury, they're a steal. A three-day festival pass starts at 19,900 Icelandic Króna (ISK), which converts to about $144.27 in U.S. dollars. A single-day ticket costs 11,900 ISK (a little more than $86).
While tickets grant you admission into the festival, you can upgrade your pass to get priority access to venues and special events, as well as discounts at bars, restaurants, and more. The Airwaves+ upgrade costs an additional 12,000 ISK (about $87). Iceland Airwaves also offers travel packages that include airfare and hotel accommodations; prices vary based on where you're traveling from.
These passes are limited, and tickets sold out at last year's event, which won Best Indoor Festival at the 2022 European Festival Awards.
By combining music, culture, and a bit of adventure, Iceland Airwaves is undoubtedly a hot ticket, so grab a pass while you can.