Love Island's Indiyah Polack Wants To Add "Flavour & Vibrancy" To The Villa
"I'm ready to meet new people and start dating properly."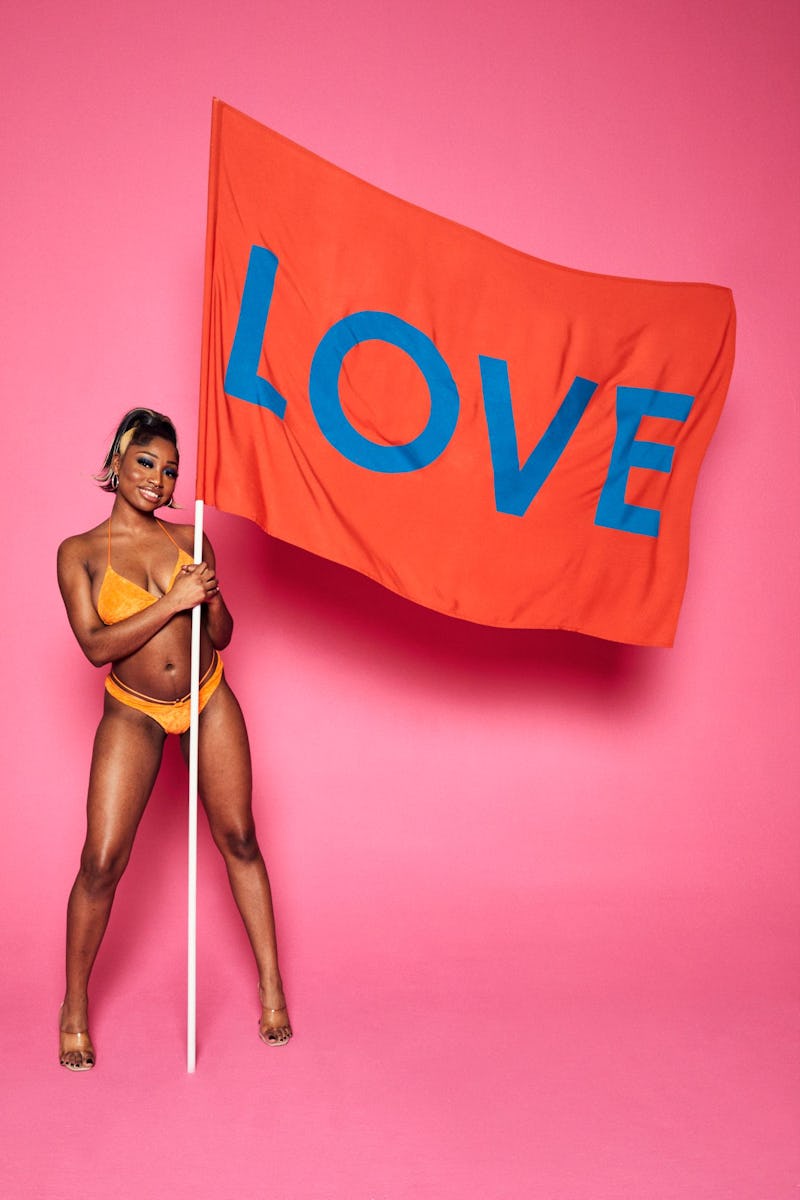 It's not long to go until Love Island is back on our screens and our summer truly kicks off. Starting Jun. 6, fans will be introduced to brand new Islanders looking for love and maybe a little mess and chaos along the way. 23-year-old Indiyah Polack is the latest contestant to be revealed as part of Love Island's 2022 cast and says she wants to bring "flavour and vibrancy" to the villa. So, here's everything you need to know about Indiyah Polack, and why she's entering the Love Island villa this year.
What Is Indiyah's Job?
Hailing from London, Indiyah worked as a hotel waitress before entering the Love Island villa, and is also a fashion model. According to her Instagram, she's a LAPP brand ambassador and has also collaborated with the likes of Missguided and Oh Polly.
What Is Indiyah's Instagram?
You can find Indiyah on Instagram at @1ndiyah where, at the time of writing, she currently has 13k followers. Prior to starring on Love Island, she mostly shared images of her modelling shoots, collabs, everyday looks, and is even partial to a photo dump every now and then. You can also follow Indiyah on TikTok at @indzxo where she also posts her looks, tutorials, and what she gets up to in her day to day life.
What Else Is There To Know About Indiyah?
Describing herself as a "down to earth person" "carefree", and having "good energy", Indiyah doesn't think she'll have problems when it comes to meeting a lover or a friend in the villa, and she's definitely ready to start dating. "I have been single for some time and I feel like for my generation of people, it's quite hard to date without being influenced by social media and stuff like that," she explained. She went on to say that because the villa is a closed off space, it will be "a great place to get to know someone one-on-one and build a real connection."
She might be picky and has "a little bit of commitment issues", but if a person is consistent, then Indiyah says she can definitely fall in love very quickly. However, once she gets the ick, that's it. "If you turn me off once then it's a bit hard for me to pick it up again," she said.
Love Island starts at 9 p.m. Monday 6th June on ITV2 and ITV Hub. Episodes are available the following morning on BritBox.