Ewan McGregor Has Reportedly Married His Fargo Co-Star Mary Elizabeth Winstead
The couple welcomed their first child together in 2021.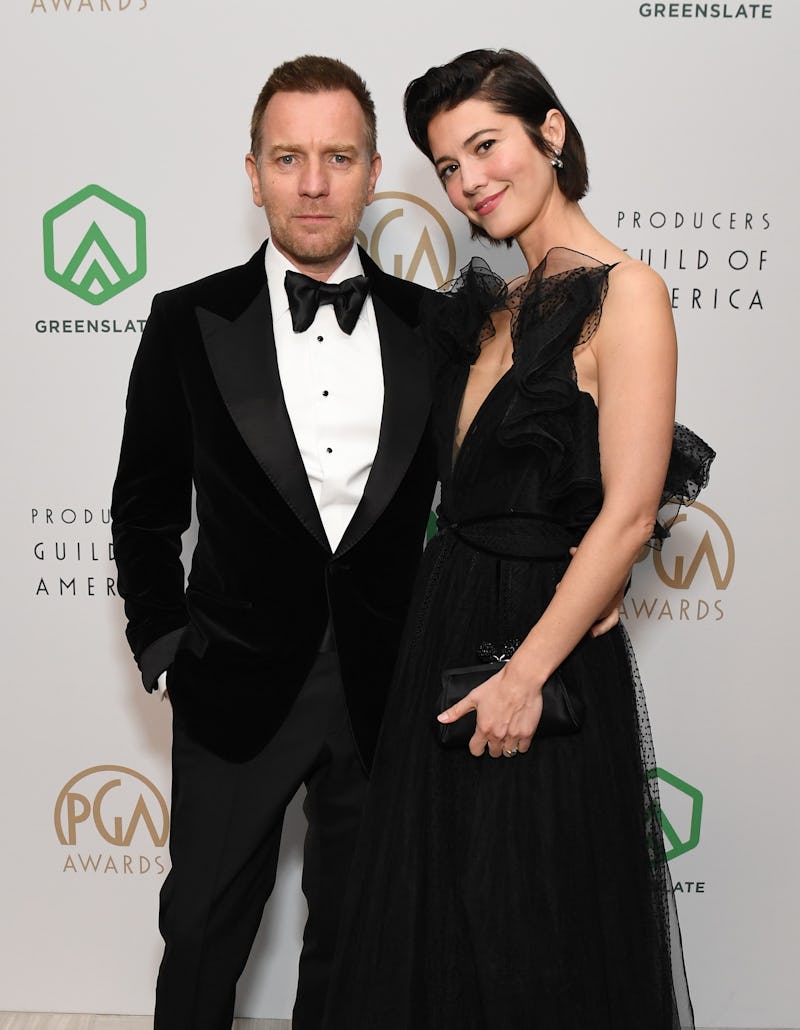 Getty Images
It seems that congratulations are in order for Ewen McGregor and Mary Elizabeth Winstead, who reportedly got married. According to People, the couple tied the knot in a "small wedding for close family and friends" in Los Angeles over the weekend. A source is quoted as telling the publication that the outdoors ceremony was "lovely and joyful." They described the couple as "pretty low-key" like "their canyon life," adding that they "often hike and go to the beach."
McGregor and Winstead welcomed their first child together in June 2021. Although the couple didn't make an official announcement, McGregor's daughters took to Instagram to introduce their brother Laurie to the world. "Welcome to the world little brother," Clara McGregor wrote. "Congratulations to my Dad & Mary. This is the greatest gift."
The newly-married couple met in 2016, while filming season three of Fargo, where McGregor played brothers Emmitt and Ray Stussy. Winstead portrayed Nikki Swango, and her on-screen character entered into a relationship with Ray. McGregor and Winstead went public (so to speak) with their romance in 2017, when they were pictured sharing a date night in a London restaurant.
Prior to his romance with Winstead, McGregor was married to production designer Eve Mavrakis, who is mother to his four eldest children. Initially meeting on the set of British crime drama Kavanagh QC, the couple were together for 22 years before separating in May 2017.
McGregor filed for divorce from Mavrakis citing "irreconcilable differences" in January 2018. "It's disappointing and upsetting, but my main concern is our four children are OK," Mavrakis told The Sun following the divorce.
While neither McGregor nor Winstead have officially commented on their relationship, the Obi-Wan actor did seem to hint at their happiness together in a 2019 interview. An interviewer for Men's Journal noted that McGregor seemed "lighter" than when they had met five years previously, speculating that it was a result of a new love. The actor replied: "Lighter? Today? As opposed to then? I am better. I am happier. I think that's true."
This article was originally published on