Ewan McGregor Welcomed His First Child With Mary Elizabeth Winstead
The world learned about the surprise birth of "Laurie" from three of his daughters' Instagram posts.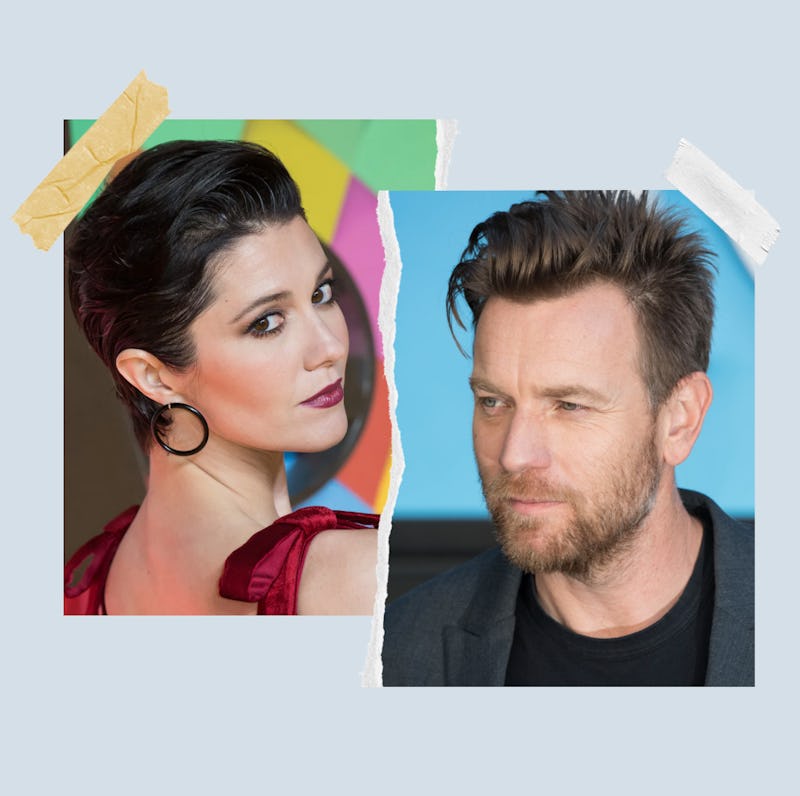 Jeff Spicer/FilmMagic/Getty Images
Ewan McGregor and Mary Elizabeth Winstead have more than just onscreen chemistry. When the duo are not spending their time portraying small town criminals in Fargo or transforming into two of Gotham's most badass supervillains in the Harley Quinn solo film Birds of Prey, the actors are busy being a couple in real life too. They first struck up a relationship after meeting on the set of Fargo in 2016. Now, in 2021, the actors just announced the birth of their first child together, and they did so with a little help from three of McGregor's children.
The news comes as a joyful surprise for the couple's fans, as they never made an official pregnancy announcement and no images of Winstead during her pregnancy were ever made public. Instead, the low-key couple let the Halston and Moulin Rouge actor's children be the ones to tell the world rather than themselves. Clara, Esther, and Jamyan McGregor all took to Instagram during the final weekend of June to post adorable photos of themselves holding the newest addition to the McGregor family and calling the baby boy "Laurie." He is Winstead's first child and McGregor's first son. McGregor has four daughters — Clara, Jamyan, Esther, and Anouk — from his previous marriage with production designer Eve Mavrakis, whom he separated from in 2017.
McGregor's 19-year-old daughter, Esther, channeled her inner Captain Jack Sparrow while holding the smiling baby. "Met my little brother looking like a pirate. I recommend!" She wrote in the photo's caption. "Welcome to the family little Laurie."
Older sister Jamyan, 20, shared a similarly heartfelt message alongside an image of her smiling and cradling the newborn. Calling the baby "our little man, Little Laurie," she explained in the photo's caption that he was born on June 26, making him just two days old. "A wonderful bundle of joy came into the world on June 26," she wrote.
And last but not least, Clara, 25, posted a collection of images of her smiling and doting on the baby, describing him as "the greatest gift" in her caption. "Welcome to the world little brother," she wrote. "Congratulations to my Dad & Mary."