ITV's Peckham-Based Reality Series Finally Has An Air Date
Here's everything you need to know about Peckham's Finest ahead of watching.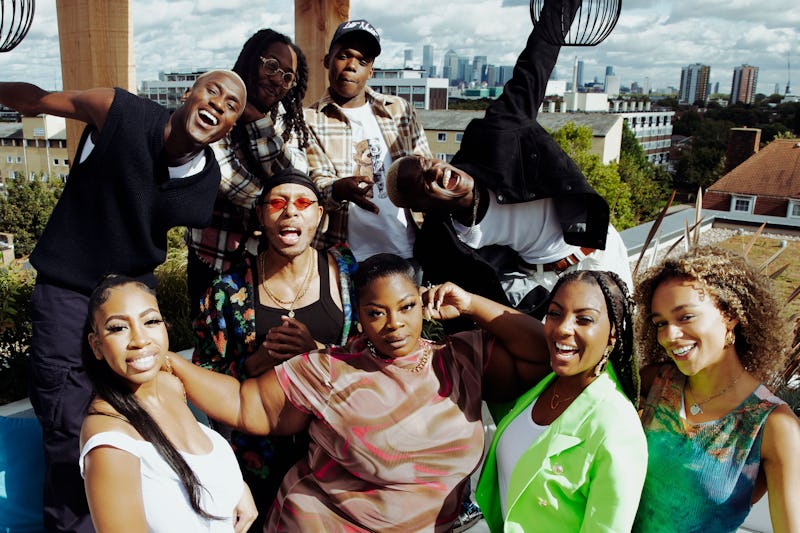 ITV
Although Essex had its moment with TOWIE and West London has its time in the spotlight with Made In Chelsea, it's been a while since a UK neighbourhood got the reality TV treatment, which makes ITV's latest announcement all the more exciting. The cameras are honing in on one of the coolest pockets of South East London for a new series titled Peckham's Finest. Here's everything we know so far.
To start with, ITV has rebranded the reality format as an "observational documentary." The channel promises this will "bring a brand new, exciting and fresh approach that will reimagine the genre for today's tech savvy TV viewers, and reflect the real life of the cast, combining filming with content from their social media."
Produced by the makers of the The Masked Singer and Bandicoot Scotland, the series is set to premiere on ITV2, and will also be available to watch on ITV Hub. As Paul Mortimer, ITV's head of digital channels and acquisitions, says, "Peckham's Finest marks an exciting new direction" for the channel.
When Is Peckham's Finest Air Date?
The official air date for Peckham's Finest is October 20, 2021. You can catch episodes on ITV2 or the ITV Hub.
What Is Peckham's Finest About?
Peckham's Finest will follow an aspirational group of young people from the area, with the cameras capturing all aspects of their lives, including relationships, romances, friendships, work life, and all the everyday dramas you'd hope to see in this kind of series.
Commissioning editor for ITV Peter Tierney commented: "This is a project we are all hugely excited to be making. With a truly authentic, unique and diverse cast, the series will reflect life in Peckham in a way that our viewers can engage with and relate to. It promises stories full of warmth, humour and drama, told in a really contemporary way."
Who's In The Cast Of Peckham's Finest?
The core cast list for Peckham's Finest comprises fashionista and social media queen Queen MoJo, artists Kevin and Karl (aka the Flag Twins), baker and business owner Shanice, choreographer and personal trainer Gilly, model and student Isla Loba, DJ Mark Ashley-Dupé, BMX competitor Tre Whyte, radio host Teeshow, and owner of Best Of Both Boutique Chantel. The core cast will be joined by some of their friends and family on the show as well as other Peckham business owners and local celebrities.
Is There A Trailer For Peckham's Finest?
A teaser trailer for Peckham's Finest dropped on October 6, giving viewers a 30-glimpse into the new series as the camera travels between various spots in the neighbourhood.
This article was originally published on