Jennifer Hudson Becomes An EGOT Winner At The 2022 Tony Awards
The star won a Tony as a producer on A Strange Loop, making her only the 17th person to EGOT.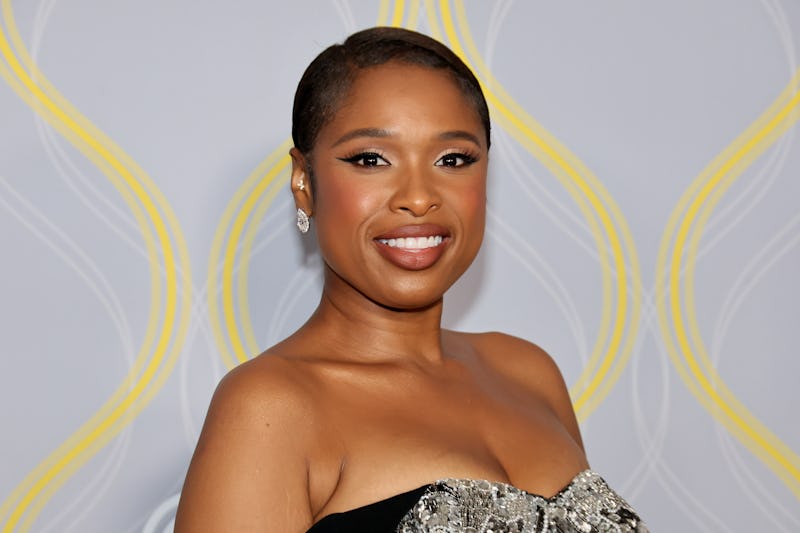 Dia Dipasupil/Getty Images Entertainment/Getty Images
Jennifer Hudson has gone from being shockingly eliminated from the third season of American Idol in seventh place to achieving something that no other Idol contestant has done. On June 13, Hudson became an EGOT after receiving her first Tony Award for A Strange Loop, which won Best Musical at the 2022 ceremony. It was the final trophy she needed to complete the EGOT quartet of winning an Emmy, Grammy, Oscar, and Tony, the most prestigious awards in the worlds of TV, music, film, and Broadway, respectively.
Hudson's EGOT journey started in 2007, when she won the Oscar for Best Supporting Actress for her role in Dreamgirls. The singer won two Grammys in 2009 and 2015 before clinching her first Emmy in 2021 as an executive producer on the animated short film Baba Yaga. While she made her Broadway debut in the 2015 Tony-winning revival of The Color Purple, Hudson also won her Tony as a producer, not a performer, on A Strange Loop, which she presented during the show. "This brilliant, funny masterpiece exposes the heart and soul of a young artist struggling with his desires, identity and instincts he both loves and hates," she said to introduce a performance from the cast.
With her Tony Awards victory, Hudson becomes just the 17th person to achieve EGOT status, joining a elite group of recipients that includes Rita Moreno, Andrew Lloyd Webber, and Audrey Hepburn. Hudson is just the second Black woman to EGOT, following Whoopi Goldberg, and the third Black winner overall, after Goldberg and John Legend.
Hudson did not speak during the show's acceptance speech and has not yet commented on her EGOT win on social media. However, A Strange Loop's Twitter page shared a photo of the stunned winner on the Tonys stage, writing, "CAN YOU BELIEVE WE GOT @IAMJHUD HER EGOT!?!"
In 2020, when she had just an Oscar and two Grammys to her name, Hudson told PEOPLE that she had a strategy to help her lock in the other big awards. "I should get two more dogs," she joked. "I got a dog and named it Oscar, and then I won my Oscar. And then I got a dog and named it Grammy, and then I won my Grammy. So I think I should get some dogs and name them Emmy and Tony, and it'll give me good luck, and I'll win, like my good luck charms."
After winning her Emmy in September 2021, Hudson shared a photo of her "EGO" ring to mark the occasion, saying it represented her step toward the EGOT. "I've had this ring for quite some time!" she wrote. "For me it always represented this day, the day I would say I have an EGO! Emmy, Grammy and Oscar ! What a early bday gift ! U can't limit God !!!! It's only a story God could write and heights only God can top ! U will always see me try ! And I hope u will too!" Now, all she needs to do is add a T to the ring.