Jodie Turner-Smith Said The Royals Didn't "Protect" Meghan Markle
The star of C5's Anne Boleyn has shared her thoughts on the Duchess of Sussex's treatment.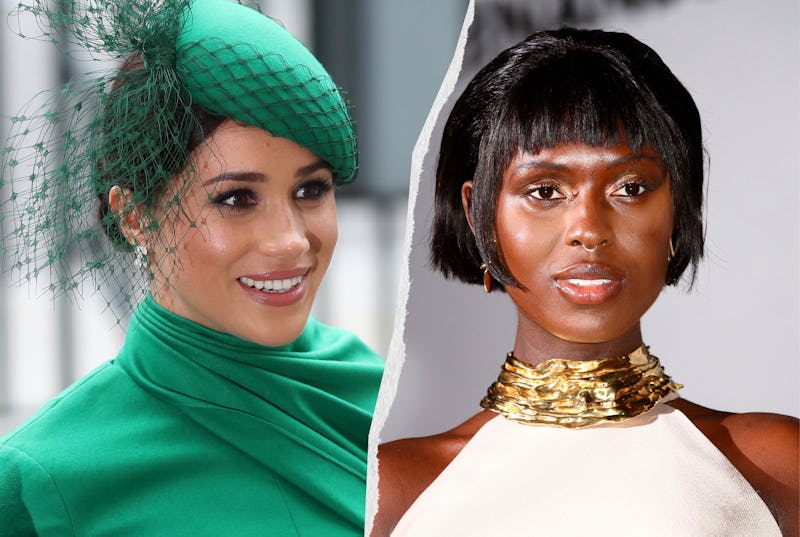 Chris Jackson/Chris Jackson Collection/Getty Images / Joel C Ryan/Invision/AP/Shutterstock
Following her starring role as a former queen of England in Channel 5's Anne Boleyn, Jodie Turner-Smith – the first Black actor to portray Anne Boleyn — has shared her thoughts on Meghan Markle's treatment by about the Royal Family, saying she believes they failed to embrace the Duchess of Sussex.
The British actor, who hails from Peterborough, spoke to Good Morning Britain's Richard Arnold earlier this week and was asked to share her views on Meghan Markle's role in "evolving" the royal institution.
"There's a lot of resistance to new things that can push that institution forward in a way that more represents the world today," said Jodie, via video chat.
"I think they could have looked at this marriage and that relationship as a way to evolve," she added. "They could have embraced it and embraced her fully, and protected her. And protected their son in a way that made him feel like he didn't need to leave."
Jodie Turner-Smith's comments follow Meghan Markle and Prince Harry's landmark Oprah Winfrey interview back in March, where the royal couple revealed how an alleged lack of support with mental health struggles and tabloid racism influenced their decision to step down as senior royals and leave the UK in 2020.
Meanwhile, Jodie Turner-Smith has taken on her own "covention defying" royal role in the recently released mini-series Anne Boleyn.
As Bustle reported ahead of its debut, Channel 5's Anne Boleyn examine Boleyn's life in a new light and through a specifically feminist lens. It looks at her struggle to provide Henry with a male heir, the relationship she had with her daughter Elizabeth, and her downfall, all set against the backdrop of Tudor England's frighteningly patriarchal society.
The project is being described as a psychological thriller rather than a period piece, giving the story a more modern, fresh, and truthful edge. On playing Anne Boleyn, Jodie Turner-Smith shared how it felt "natural" to depict the Queen despite it being a "stretch" for some viewers.
"I am aware it's going to be a stretch for some people," she said to Radio Times, "because they will feel too distracted by that, but I think for a lot of other people who are finally ready to see the world in a different way, they're going to see that this is a human story we are telling, and a fascinating one at that."
She added: "I definitely had an awareness that no one had given me a part like that yet, but to me it felt so natural to play a queen."
Anne Boleyn begins on Tuesday, June 1, at 9 p.m. on Channel 5, and the series will be broadcast over three consecutive nights, with the season finale airing on Thursday, June 3.