John Fashanu Is Making Bank From Reality TV
The ex-footballer has swapped the pitch for the Dancing On Ice rink.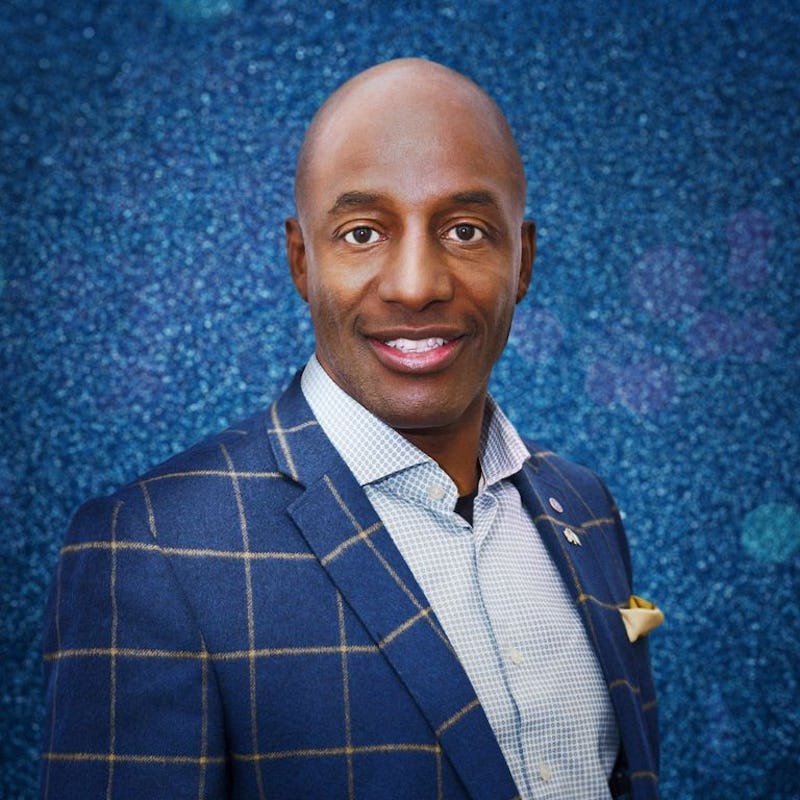 ITV
Ever wondered what a footballer would look like on ice? John Fashanu is here to bring this vision to reality. The ex-athlete has got his skates on for Dancing On Ice, but this isn't Fashanu's first dabble into reality television. Back in 2003, he appeared on on I'm A Celebrity…Get Me Out Of Here! and he also presented Gladiators from 1992 to 1996. All these projects alongside winning the FA Cup surely brought in big money for Fashanu, 60. And so, what is the former footballer's net worth?
3 Ways John Fashanu Makes His Money
Professional Footballer
Fashanu first rose to fame as a centre-forward footballer between 1978 and 1995. He has played for Norwich City, Lincoln City, Aston Villa, as well as internationally for England, but his most notable contribution to the sporting world was when he played for Wimbledon F.C. and scored over 100 goals that saw them win the FA Cup in 1988. The team signed Fashanu for a record-breaking (at the time) £125,000 and after winning the championship, the footballer was undoubtedly rewarded in plenty.
Television
After retiring from football, Fashanu capitalised on his popularity with the public to segue into the world of television. His first TV stint was as the presenter of Gladiators and then in 2003, Fashanu finished in second place on I'm A Celebrity… Get Me Out Of Here!. Today, contestants are paid between £30,000 to £600,000 for their time on the reality show.
Later, the ex-footballer went on to host a short-lived reality show called Fash's Football Challenge, where he attempted to manage an amateur football team, and outside of the UK, Fashanu hosted Deal Or No Deal Nigeria in 2020. While the amount Fashanu is paid for his participation on Dancing On Ice hasn't been publicly revealed, previous contestants have been paid between £30,000 to £150,000 for their appearance.
Other Business Ventures
Fashanu has also run businesses in Nigeria, at one point taking part in a programme where he was buying and selling land. However, the ex-athlete was arrested in Nigeria in 2017 and accused of taking part in a buying scam, which involved selling land that wasn't for sale to begin with. Fashanu denied any wrongdoing and agreed to "pay back the money," according to The Mirror.
Elsewhere, the ex-athlete has racked up earnings working alongside brands promoting football and martial arts, as he is a black belt in karate.
What Is John Fashanu's Net Worth?
According to Celebrity Net Worth, Fashanu's net worth is estimated to be $20 million (£17 million). With a horde of sports victories and television appearances up his sleeve, the ex-footballer has clearly saved up a huge chunk of money to his name.