Meet One Of The Rumored Frontrunners For Katie's Bachelorette Season
Let's hope the aspiring pilot's journey turns out less rocky than Pete's.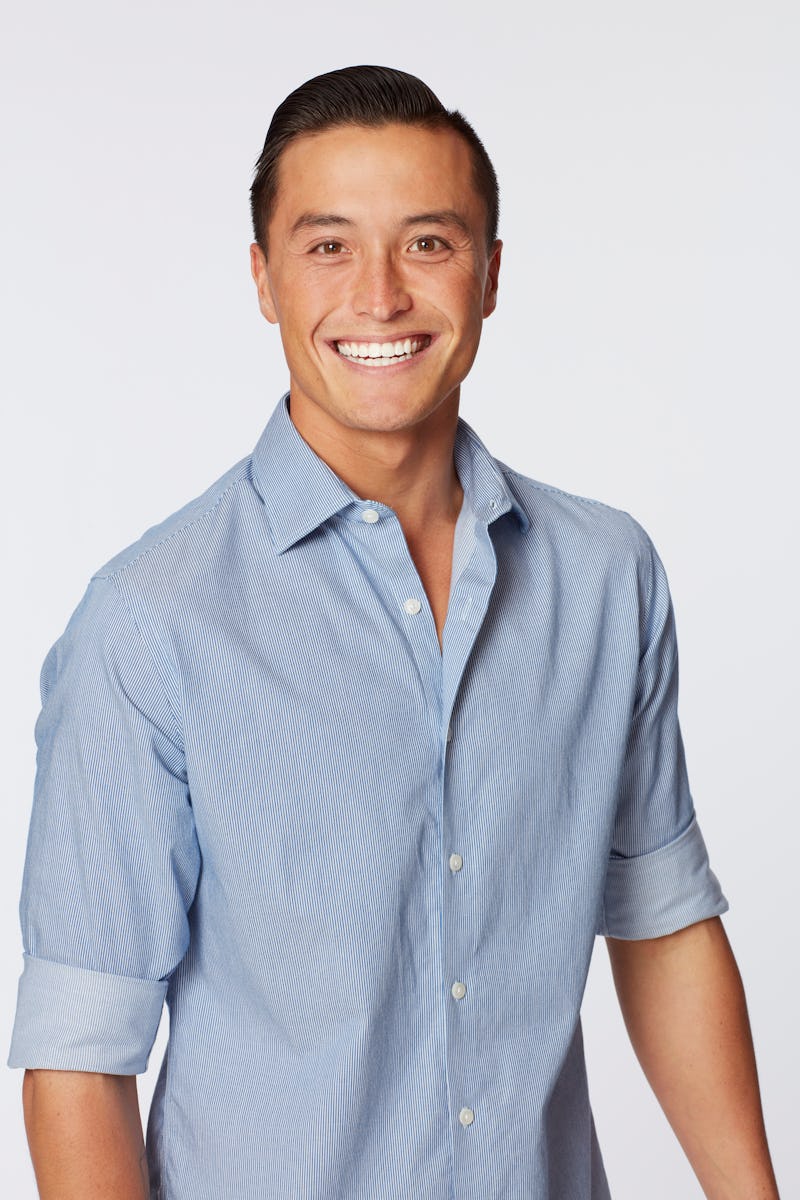 ABC/Craig Sjodin
The premiere of Katie Thurston's Bachelorette season is just days away, which means it's time to start getting to know the men we may have to spend multiple weeks watching jump out of planes and start petty fights. First up is 27-year-old John Hersey, a California native with a penchant for the extreme. He's rumored to be a frontrunner, so here's what else to know about him ahead of the show.
John's Job May Be Changing
John got his Bachelor's degree in Marine Biology from the University of California and currently works as a bartender in Santa Cruz. But he's big into aviation and has other aspirations: he's currently studying for his pilot's license. Let's hope his stint on The Bachelor franchise turns out a little less rocky than Pilot Pete's.
John's Instagram Shows Off His Adventurous Side
John's ABC bio describes him as a thrill-seeker who loves surfing, jumping out of planes, and going to EDM shows. His Instagram backs this up: you'll be hard pressed to find a photo of him indoors. In fact, it's admittedly hard to find one where he's even on solid ground. He's riding surfboards, piloting planes, and jumping out of them too. He has multiple skydiving posts, and I'm sure there's a "falling for you" joke to make here that I just can't quite bring myself to write. The rest of his feed showcases more outdoor adventuring, his dog, and some pictures with his parents, all of whom we could likely meet if John makes it far this season.
What John's Looking For
Despite his affinity for surfing big waves and hurtling through the sky with a parachute, John knows how to slow down too. He describes himself as a romantic who's looking for someone genuine and honest to share a burrito with and watch the sunset. His distaste for "anyone being unfaithful or dishonest" meshes well with Katie, who spent her time as a contestant going out of her way to get to the bottom of drama. John's dealbreaker is "when someone treats another disrespectfully," and if there's anyone who gets the importance of civility and courtesy, it's Katie.