7 Shows & Movies All Jonathan Bailey Fans Need To See
Anthony Bridgerton is far from the only character he's played.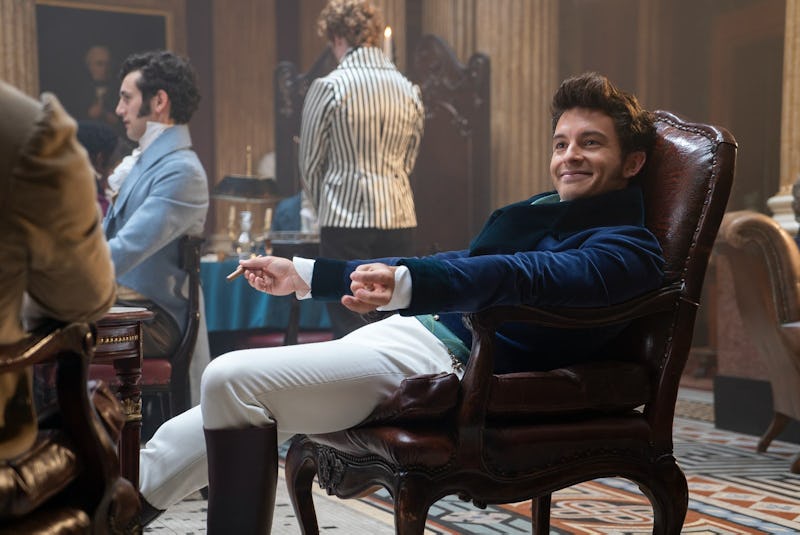 LIAM DANIEL/NETFLIX
Netflix's regency-era romance Bridgerton has become a streaming obsession of many in recent months, and one dashing fan-favourite to emerge from the hit adaptation is that of Jonathan Bailey, otherwise known as Anthony, Viscount Bridgerton. If you can't get enough Bailey in your life, you're in luck, because the actor has a string of equally brilliant pre-Bridgerton on-screen credits under his belt, many of which are available to stream right now. So, here are 7 TV shows and movies to watch with Jonathan Bailey as you sit in anticipation of Bridgerton season 2.
Offering fans a taste of what to expect from Bridgerton's sophomore outing, Bailey recently teased season 2 will be "more exciting and convoluted and sexier." Prior to his appearance in the smash-hit drama, which, as the Independent reports, recently became Netflix's most-watched original series ever, Bailey has enjoyed a long and varied acting career, appearing in hit TV dramas opposite Academy Award-winner Olivia Colman, noughties teen classics, a Phoebe Waller Bridge-penned Channel 4 comedy, and much more.
The full list of Bailey-inspired streaming suggestions can be discovered below, all of which are sure to carry you through the wait for Bridgerton's hotly-anticipated return.