Justin Bieber's New Dreadlocks Are Not Going Over Well With Fans
The "Peaches" singer is being accused of cultural appropriation.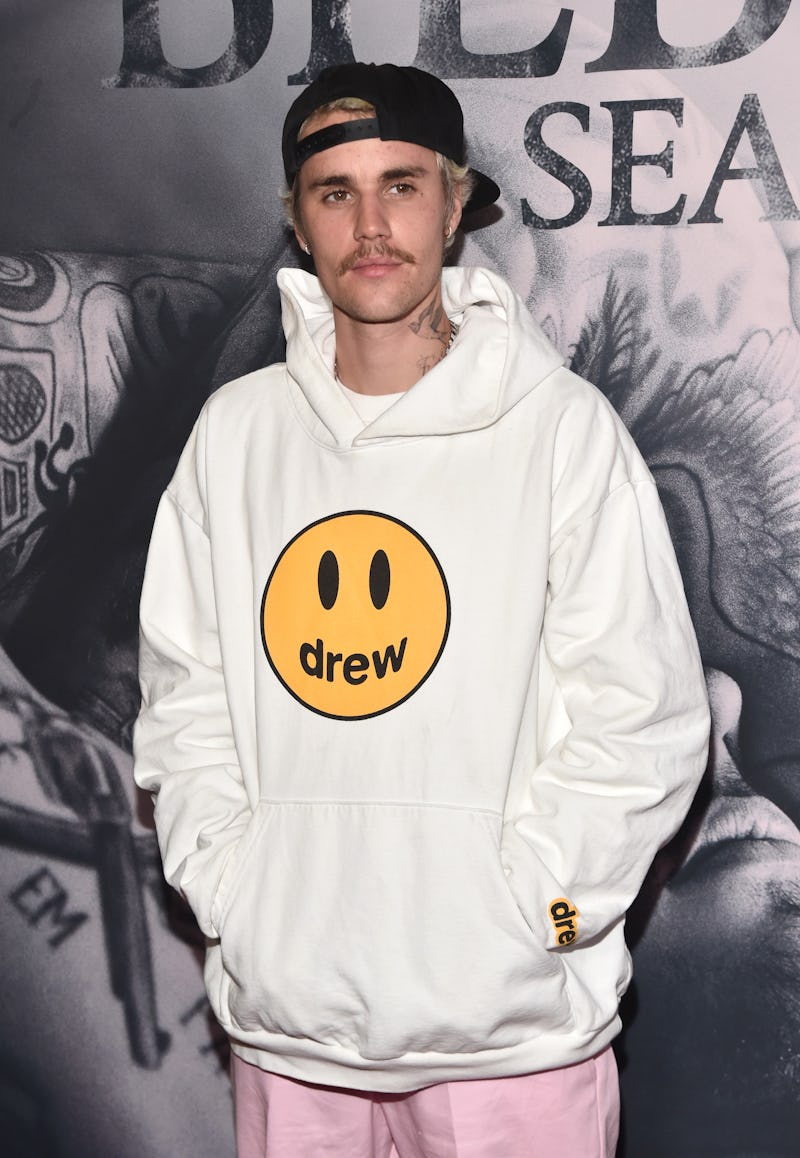 Alberto E. Rodriguez/Getty Images Entertainment/Getty Images
Justin Bieber is sporting dreadlocks (again) and the internet is not having it. On Monday, April 26, the 27-year-old pop star shared a photo of his new hair on social media and was quickly bombarded with Instagram comments accusing him of cultural appropriation. Many social media users have also called on the "Peaches" singer to remove the dreads, which have historically been worn by members of the Black community.
"This is cultural appropriation," Instagram user @newshaileybeiber wrote in response to the photo, which features Bieber wearing a checkered shirt, a pearl necklace, and yes, his hair in locs. "I know you can do better." "Didn't you say you were educating yourself about black culture?" @olabeeisi asked in the comments. "What is this foolery?" IG account @yezir echoed those sentiments and requested that the "Intentions" singer take time to educate himself on why the hairstyle is inappropriate.
Of course, those were just some of many comments from fans who were disappointed that the "Holy" singer repeated the same offense from roughly five years ago. As a refresher, Bieber debuted dreads at the IHeartRadio Music Awards in 2016 and was met with heavy criticism. In response to the backlash, he chopped them off but never issued an official apology. Last month, he came under fire again following the release of his sixth studio album Justice, which fans thought would follow a social justice theme. However, the album, which featured a sound bite from Dr. Martin Luther King Jr., was mainly comprised of love songs for his wife.
Critics called Bieber's use of the Dr. King samples "performative" despite the civil rights leader's daughter defending his use of the audio. The singer later addressed the controversy on Clubhouse, where he explained that he was never "taught about Black history." "It was just not a part of our education system," Bieber said, according to Billboard. "I think for me, coming from Canada and being uneducated and making insensitive jokes when I was a kid and being insensitive and being honestly just a part of the problem because I just didn't know better."
After acknowledging that he was "uneducated" and "insensitive," fans are even more confused by Bieber's decision to wear dreadlocks. "How do you make an album about justice? Post about Black Lives Matter then turn around and post yourself wearing dreads????" Instagram user @keonnna_w asked. IG user @adiaroe agreed. "It is REALLY REALLY important you understand why dreads is not something you should be doing as a cis white man with incredible privilege," they wrote, adding that Black people have been and continue to be discriminated against for wearing the hairstyle. "To see you wear them is a slap in the face. Especially after that album."