Kehlani Was The Last Member Of Her Family To Find Out She Was Gay
"The f*cking closet was glass."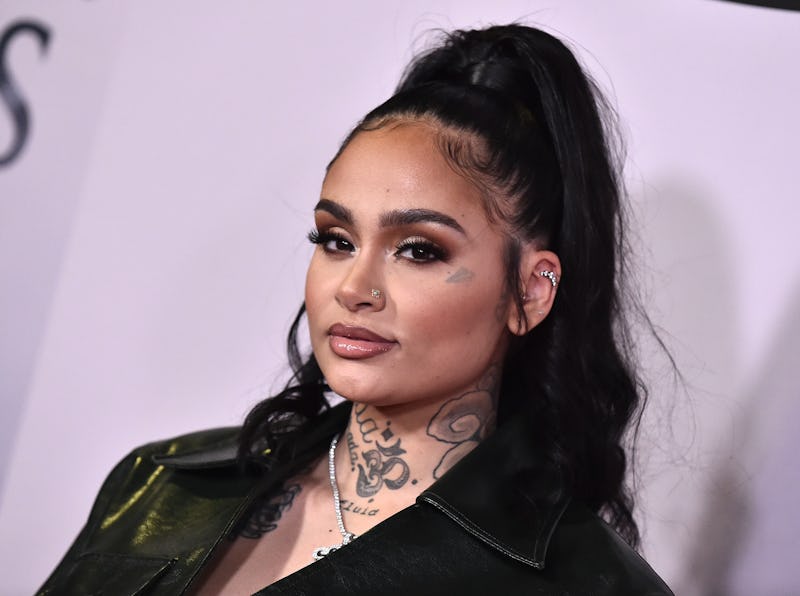 LISA O'CONNOR/AFP/Getty Images
Kehlani has officially come out as a lesbian, and apparently, she was the last member of her family to find out. In a TikTok shared on Thursday, April 22, the R&B star finally set the record straight after previously hinting at being gay during a recent Instagram Live. "I'm just gonna f*cking say it because everybody keeps bringing it up to me," the two-time Grammy-nominated artist said before asking if fans remembered her saying that she "finally" knew she was a lesbian. "Well, it's f*cking true," they confirmed. "I am gay-ga-gay-gay-gay."
The 25-year-old musician then went more in-depth about her own personal coming-out story, revealing that friends and family knew about her sexuality long before she did. "I'm like, 'Guys, I finally know that I'm gay. Like, I'm gay gay,'" the "Good Life" artist recalled. "They're like, 'We know. Duh, stupid.'" Kehlani, however, was expecting (and was actually sort of looking forward to) a more dramatic reaction than the one she got. "I just feel like no. I want you to fall on the floor and be like, "Congratulations, we had no idea! Sh*t,'" she said.
Despite not getting the shocked reaction, Kehlani seems happy to be on the same page as all of the people who've apparently known her sexuality for years. "Damn, everyone's just like, 'Duh, you're the only one who didn't f*cking know,'" they continued, adding that "the f*cking closet was glass." And now that Kehlani came out to her family and friends, the musician felt it was time to share the news on TikTok. "I guess I just wanted y'all to know that everyone knew but me," they added.
Kehlani, who shares a two-year-old daughter with guitarist Javie Young-White, opened up about her sexuality on social media years ago before knowing that she was a lesbian. "Cuz I keep geddin asked.. I'm queer," they wrote in a series of tweets from 2018. "Not bi, not straight. I'm attracted to women, men, REALLY attracted to queer men, non-binary people, intersex people, trans people. Lil poly pansexual papi hello good morning. Does that answer your questions?"
"And since we on that ... I'm the LEAST attracted to straight men, y'all really adorable sometimes tho," the artist continued in a separate tweet, adding that bisexual men are "little gifts from God." She also explained why, at the time, she preferred to be labeled "queer" over "gay." "I felt gay always insisted there was still a line drawn as to which 'label' of human I was attracted when I really jus be walking around thinking ERRYBODY FINE," they added.
Prior to those tweets, Kehlani opened up to MTV in 2017 about the importance of being authentic in both her music and in real life. "I am very openly queer," the singer-songwriter told the outlet. "I thought that my music lacked representation of how my actual life is. I thought it was important to be myself fluidly in my music and not just in my life ... it's only right that that's what I make music about and that I'm able to put that out confidently."