Keke Palmer Hopes Lightyear Will Help "Normalise" Same-Sex Relationships
The Disney-Pixar prequel has been banned in 14 countries.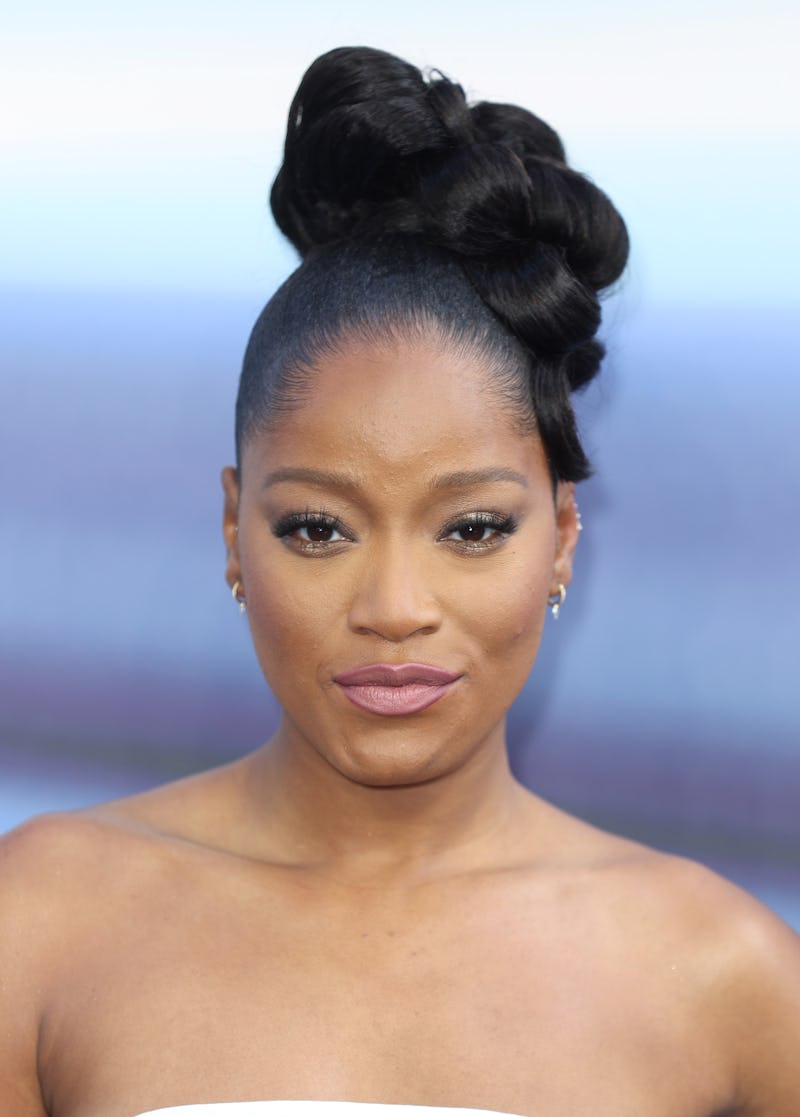 Mike Marsland/WireImage/Getty Images
The release of Disney-Pixar's Lightyear has been marred by the decisions of 14 countries to ban the film. As per PinkNews, countries across Asia and the Middle East, including Saudi Arabia, the United Arab Emirates (UAE), Lebanon, Kuwait, Egypt, Indonesia, and Malaysia, decided to ban the animated spin-off due to the inclusion of a same-sex relationship. Speaking to Newsweek, former Bustle cover star Keke Palmer, who takes a lead role in the film, shared her thoughts on Lightyear's same-sex relationship, revealing that she hopes it will help to "normalise" them with audiences.
Palmer, who voices Izzy Hawthorne in the Disney-Pixar flick, added that she believes children will "love" the inclusion of the film's same-sex relationship between the characters of Hawthorne (voiced by Uzo Aduba) and her partner. "Young kids today and the kids that will be coming after them, just to have this in the atmosphere, it just continues to normalise what's always been there."
Palmer added that, by including a same-sex relationship within the story, Lightyear is simply representing "what our world has always looked like." The actor continued, "If you imagine that this is the movie that Andy saw [in 1995], then it's like these people were always a part of the story, and so it's good to make sure that that's represented in film and in art."
The film's producer, Galyn Susman, also shared her thoughts on the decision to feature a same-sex relationship in the animation, revealing that she thinks "it's just wonderful to have the opportunity" to help LGBTQ+ kids feel like they're being included.
"I think that every kid when they watch a movie wants to see themselves on the screen," Susman told Newsweek. "Especially with the children who haven't gotten to see very much of themselves, especially in animated films, that just the thought that they can sit in the theatre and say, 'wow that's me and I feel seen, I feel represented.'"
As mentioned, the United Arab Emirates was one of the countries to have banned Lightyear from public screenings. In a statement confirming the decision, the UAE's Media Regulatory Office claimed the film violates "the country's media content standards."
Per The Hollywood Reporter, a same-sex kiss scene in the prequel spin-off was originally removed from the film. However, following a wave of backlash and accusations of censoring "overtly gay affection," the decision was later reversed.