Kendall Jenner Reveals Who She Thinks Her Mom's Favorite Child Is
"I know the truth. I'm not her favorite."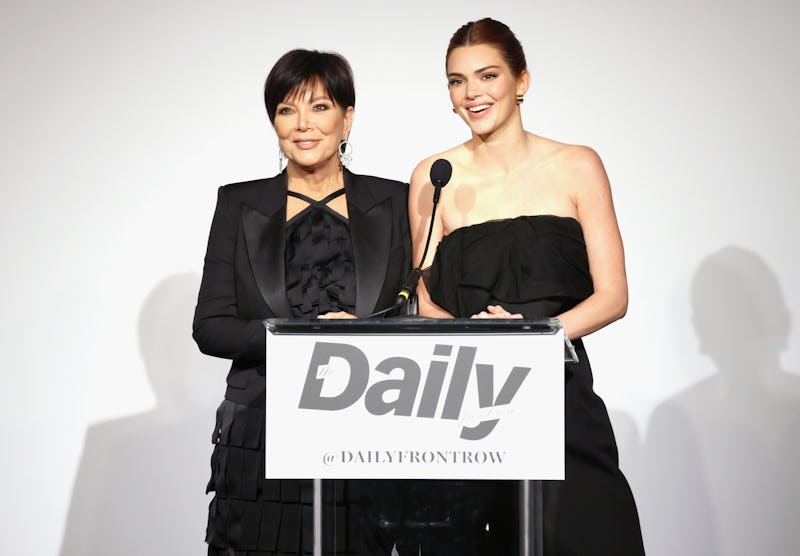 Randy Shropshire/Getty Images Entertainment/Getty Images
Kendall Jenner knows she's not her mom's favorite child, no matter what she says. On the June 8 episode of The Kardashians, the model revealed who she thinks Kris Jenner's favorite child actually is, after her mom called her "my favorite favorite daughter," which she didn't buy for a second.
While getting ready for an event in New York, Kendall FaceTimed Kris, who ended the conversation by happily proclaiming, "You're my favorite!" "Aw okay. Why do I not believe you?" she responded. "Say it one more time." Kris did what she asked, enthusiastically repeating, "You're my favorite, my favorite favorite daughter." But in a confessional, Kendall called out her mom and spoke her truth. "No, not at all. I know the truth. I'm not her favorite," she said. "My money's on Kylie. She literally said it yesterday in an interview on a lie detector."
Kendall was referring to a September 2022 appearance on The Late Late Show With James Corden, where Kris took a lie detector test with Kylie asking some of the questions, including, "Am I your favorite child?" She quickly responded with a yes, before the prompter affirmed that she was telling the truth. Corden seemed shocked that she picked her favorite child so quickly. "I can't go home," Kris quipped.
In Kris' defense, she changes her favorite child as often as she changes shoes or power suits. In February 2020, Kris said on The Ellen DeGeneres Show that Khloé Kardashian was her favorite — for the day. However, the three oldest Kardashian sisters, Kourtney, Kim, and Khloé, all agree on their mom's permanent true favorite, as revealed in a 2019 interview on Watch What Happens Live with Andy Cohen. "Kimberly 10 years ago," Khloé said before they replied "Kylie now" in unison. "And these are facts," Kourtney chimed in.
Even Kris is aware that her opinion blows like the wind, meaning she could've been telling Kendall the truth — at least that day. "You know what? Every day I have a different favorite," she reiterated to Corden. "We'll keep it at that."