Kim Kardashian Is Now A Billionaire — And The Richest Family Member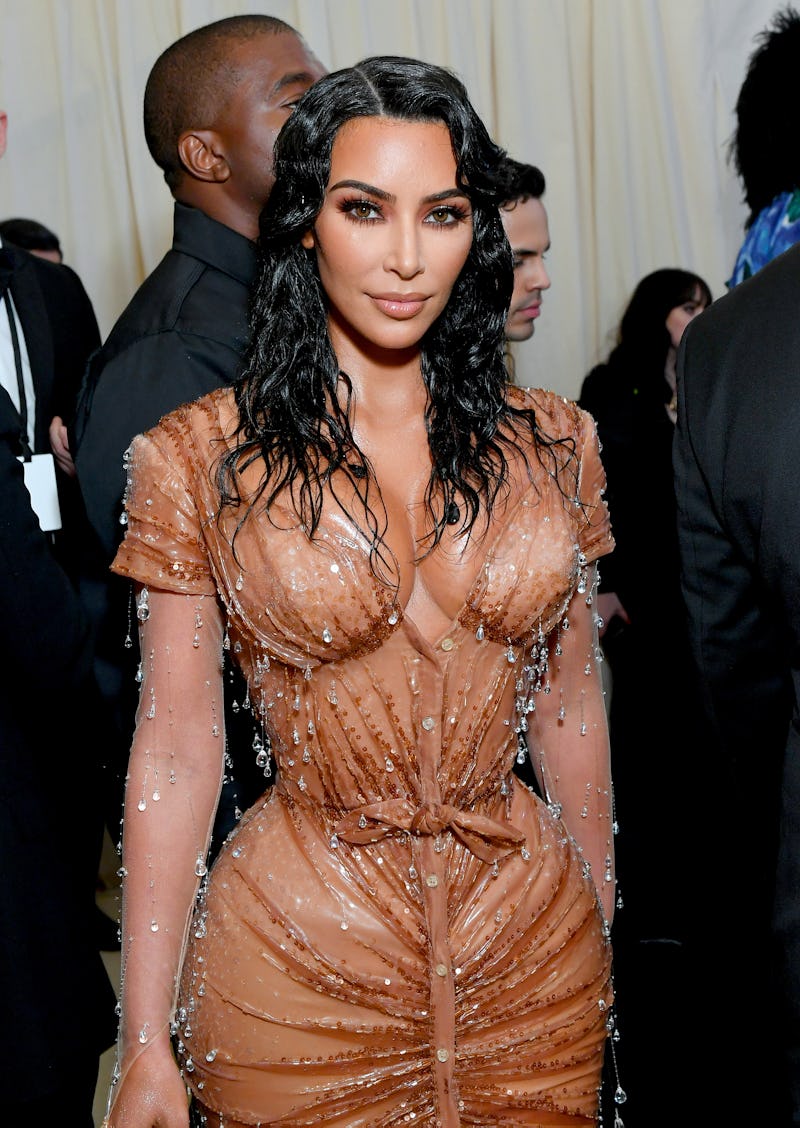 Mike Coppola/MG19/Getty Images Entertainment/Getty Images
Kylie Jenner is no longer the main breadwinner of the Kardashian-Jenner clan (or matriarch Kris, if you want to make that argument). Kim Kardashian is now a billionaire, as reported by Forbes on Tuesday, April 6. Kardashian was one of nearly 500 people in the world who became billionaires in the past year, despite the pandemic wreaking havoc on the global economy, officially making her the richest Kardashian family member.
Kardashian's "beauty and shapewear empire pushes her over the ten-digit mark," according to the outlet, meaning her net worth is now approximately $1 billion. In January, she sold 20% of her makeup and skin care line, KKW Beauty, to cosmetics company Coty for a reported $200 million, which might have pushed her to billionaire status. "I'm so proud of how the KKW brand has grown over the past four years," she said in a statement.
Of course, paychecks from her family's soon-to-end reality show Keeping Up With the Kardashians, its multiple spinoffs over the years, and her part in the family's major Hulu deal also likely contributed to her improved net worth. But it seems that KKW Beauty and her shapewear line Skims, which just opened its first pop-up shop in Los Angeles, have taken her to the top.
As of now, Kim is the Kardashian family's first billionaire — but even they might object to this assertion. In March 2019, Forbes declared Kylie Jenner a billionaire, making her the youngest "self-made" billionaire ever thanks to Kylie Cosmetics, which was estimated to be worth $900 million at the time. In January 2020, she sold 51% of the company to Coty, making it worth over $1.2 billion.
However, just over a year later, in June, the outlet retracted Jenner's billionaire status, accusing her team, including mother Kris, of falsifying documents and lying about the revenue that Kylie Cosmetics actually pulled in over the years. They reported that Jenner's net worth was actually around $900 million. "The accusations that the Jenners, and/or their accountants, falsified tax returns and then lied about their 2016 revenues for the last four years, are absolutely false," representatives of Kylie and Kris said in a statement.
Regardless of which way you look at it, it's clear that Kim is an extremely wealthy individual in an extremely wealthy family.