'Kingdom's Series Finale Won't Leave You Hanging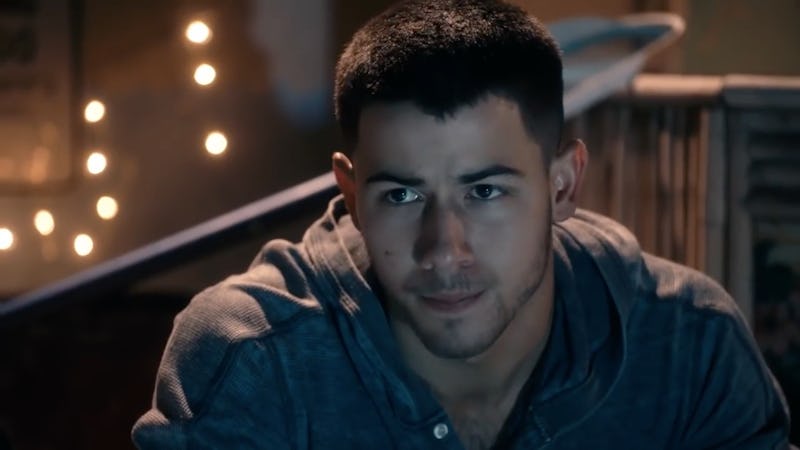 Audience
When the lights go out at the Navy St. Gym in the finale of Kingdom Season 3 on Aug. 2, it will be the last time fans get the chance to see it. Unfortunately, Kingdom won't return for Season 4 despite the show's strong critical reception. The show, which originally aired on DirecTV, featured a stellar cast including action legend Frank Grillo as the Kulina family patriarch, who struggled to keep his MMA training facility functional for the show's duration.
Back in 2017, the Audience Network announced that Season 3 would be Kingdom's last season with a statement released to Entertainment Weekly. "We are looking forward to the upcoming third and final season of Kingdom," the statement read. "We expect Season 3 to be a great one and appreciate the hard work and dedication from creator and showrunner Byron Balasco, as well as the entire cast and crew. We could not be more proud to have worked with all of them on such an amazing series."
At the time, the cast and crew of Kingdom didn't seem to take the unexpected update too badly. Jonathan Tucker, who plays the troubled but tough fighter Jay Kulina, revealed it to his Twitter followers with nothing but good things to say about the experience. In the era of Peak TV, three seasons isn't a bad run.
At the time, in an interview with Collider, Balasco indicated that the Season 3 finale of Kingdom would provide closure. "I look at the seasons of this show as chapters in these people's lives," he said. "When the show ends, it's not like people are gonna go, 'But whatever happened to the hatch?!'" The show's final episode aired on August 2, 2017 and did not disappoint, with Entertainment Weekly calling the Season 3 finale of Kingdom "a perfect example of everything this show does well, which is a lot."
In the years since, fans of the show have continued to keep up hope of a late renewal, particularly after Kingdom arrived on Netflix in July 2020 (the show will sadly depart Netflix on April 30, 2021). In June 2020, the cast reunited for a roundtable with Entertainment Weekly in which Grillo said "It has been talked about loosely. It's one of the first things my agent asked me and I said, 'In a heartbeat.'" That said, when Grillo was promoting new film Boss Level in February 2021, he poured cool water on a theory of the show returning.
"We're all in different places four years later, and we're doing different things," Grillo told Variety. "The idea of it would be awesome, but I think the show ended perfectly. I really do. It ended the way it should end, and to try to come back and try to recapture lightning in a bottle is a very dangerous thing."
It's a shame for fans of the show, who enjoyed Kingdom's capacity to expand its characters beyond the one-dimensional stereotypes they could have been in less assured hands. The series' timelines were also always pleasingly slow, giving Kingdom a chance to slowly build to more important moments, like Nick Jonas' Nate finally coming out to his brother in the Season 2 finale.
This article was originally published on