Grey's Anatomy Showrunner Krista Vernoff Is Leaving After Season 19
Here's what it could mean for the future of the show.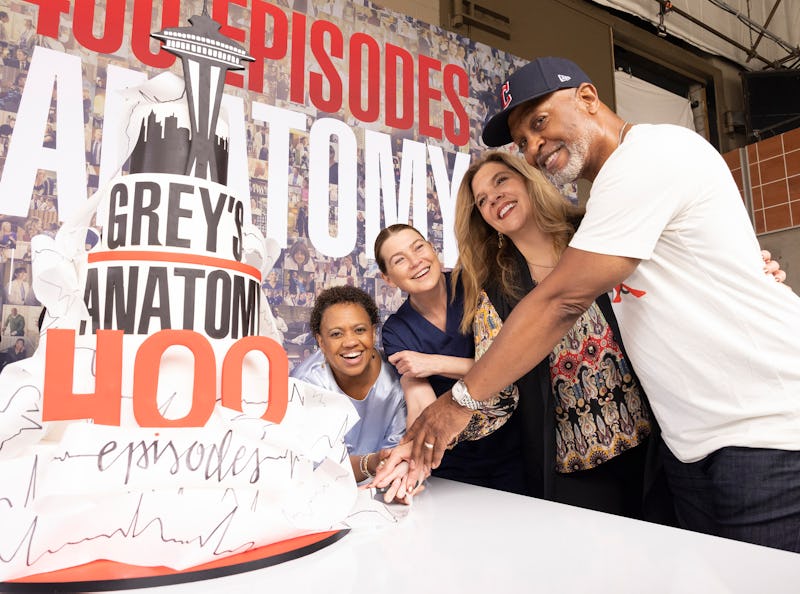 Liliane Lathan/Disney General Entertainment Content/Getty Images
Two months after Ellen Pompeo said goodbye to Grey's Anatomy, another major player in the series (and its spinoffs) just announced her exit. Krista Vernoff will be stepping down as showrunner of both Grey's Anatomy and Station 19, Deadline announced Jan. 26.
"The passion of the dedicated fandoms and the impact that these shows have on hearts and minds cannot be overstated," Vernoff told the outlet in a statement. "The amount of talent in these two extraordinary casts and these two brilliant writers rooms is beyond measure — and these crews work magic week after week."
Vernoff, who has worked on Grey's Anatomy since Season 1, said she'd be exiting the job at the end of the current season. "Krista's creativity, vision, and dedicated leadership have allowed Grey's Anatomy and Station 19 to continue to flourish," creator Shonda Rhimes said in her own statement. "I am incredibly grateful to her for all her hard work. She will always remain part of the Shondaland family."
Of course, a major exit like this can leave fans feeling shaken — especially since another season of Grey's Anatomy still hasn't been confirmed yet. So, will Grey's Anatomy end? Or will it continue after Season 19?
Fortunately, there are several reasons to be hopeful about the show's future. For starters, Deadline reports that the renewal of Grey's Anatomy and Station 19 "is considered a safe bet based on their performance."
In his statement to Deadline, ABC Entertainment President Craig Erwich seemed to be looking ahead — saying that thanks to Vernoff's work, "our viewers will continue to be invested in these dynamic and cherished characters for many years to come."
Vernoff herself has spoken to the show's future prospects, too. "I think that this show has legs," she told Variety in October. "I think that Ellen is extraordinary, and she's been an extraordinary center of this show for a really long time. And if her career takes her in another direction, I believe that we've got a show here with a lot of amazing characters that our fans love."
As viewers wait to find out the official fate of Grey's, they can revisit Vernoff's early work on the series — which includes the Emmy-nominated Season 2 episode, "Into You Like a Train" (yes, the very sad one with the passengers stuck to a pole after a rail accident). And without Vernoff, we wouldn't have one of the most iconic early Grey's catchphrases: "seriously." As Rhimes revealed in a 2006 Q&A, Vernoff said the word "constantly" in the writers' room. "Like, 450 times a day," she said. "And it is catching. Now we all say it ... Said correctly, it can convey sarcasm, dismay, disbelief, a sense of moral and ethical superiority, and gentle chastising punishment all at once. Seriously."