Kylie Jenner Calls Model Victoria Vanna's Bullying Claims "A False Story"
The incident allegedly occurred during a 2015 Tyga music video shoot.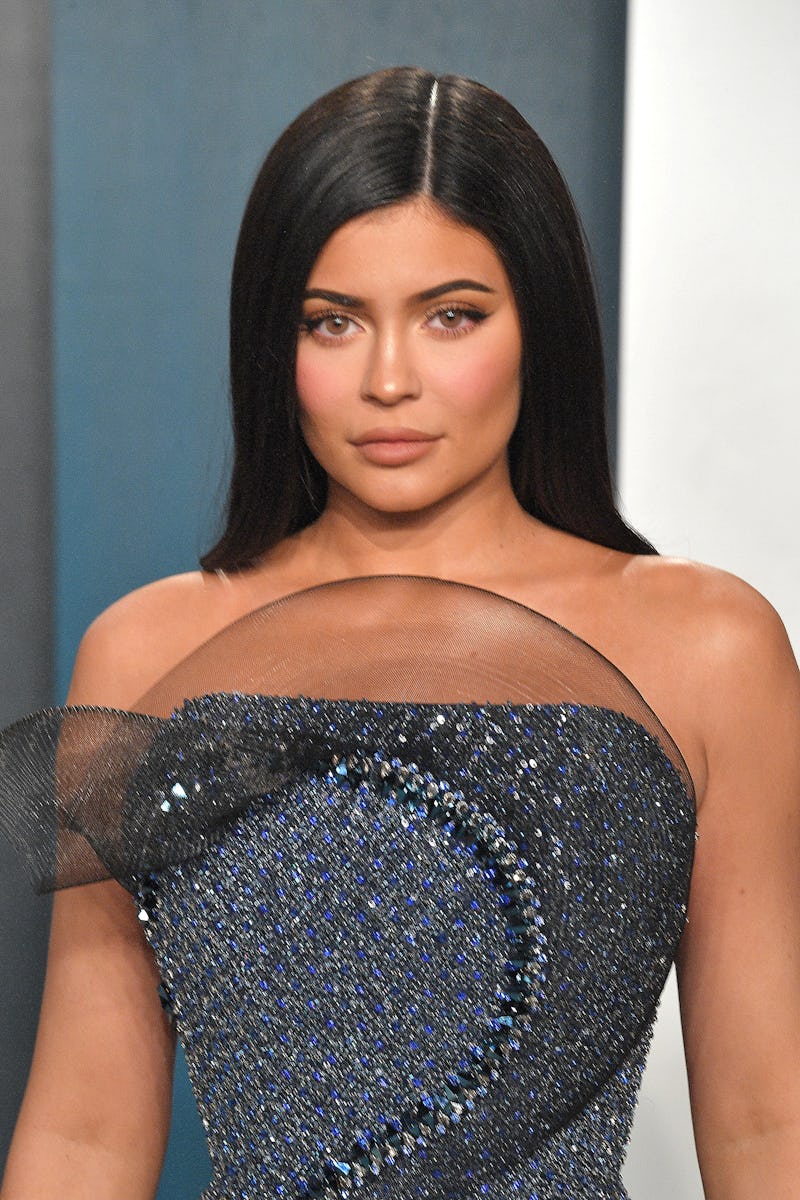 George Pimentel/Getty Images Entertainment/Getty Images
Almost six years after Tyga dropped "Ice Cream Man," a she-said, she-said situation has emerged. Model Victoria Vanna recently claimed Kylie Jenner bullied her on the music video's Los Angeles set, recounting a story that the reality star has since called "false."
In a recent TikTok, Vanna recalled "literally full-on crying" after Jenner and friends Stassie Karanikolaou and Jordyn Woods made fun of her dancing skills. She further alleged that the teasing continued even after she went outside to collect herself, recalling Jenner, who was dating Tyga at the time, "almost following" her and sitting in a white Rolls-Royce eating McDonald's, "still talking about" her. "I was, like, excited to meet her and I just felt bullied for no reason," Vanna said.
The Keeping Up With the Kardashians star has a different recollection, however. After The Shade Room shared Vanna's TikTok video to their Instagram on May 27, Jenner denied the accusations, commenting, ".. this never happened." In a separate comment on a fan account, she wrote, "Anyone that knows me personally knows this is a false story," adding that she would "just never try intentionally to put anyone down."
As for why Vanna's sharing her story now, she claimed in a separate video that she just really doesn't care anymore: "It's just a funny experience, and TikTok is just a place where regular people can share their experiences." She also claimed Tyga's friends had told her Jenner was "just intimidated" by her. "No way am I mad or saying this is who she still is, but this is just what happened to me," she added.
This is hardly the first rumor Jenner has to dispel in recent weeks. After multiple outlets reported on May 21 that she is in an open relationship with Travis Scott, the Kylie Cosmetics founder responded, tweeting, "You guys really just make up anything." Despite the denial, Jenner clarified she was "not discrediting anyone who is in an open relationship," adding that "it's just careless and disrespectful to throw this narrative out there without knowing what's true." Jenner and Scott share 3-year-old daughter Stormi Webster and have been vocal about their close friendship and commitment to co-parenting.
As a high-profile public figure, Jenner seems to be used to battling various rumors and isn't afraid to respond when she sees fit. Meanwhile, Vanna has a message that applies regardless of what went down in 2015: "Just don't bully people."