This Too Hot To Handle Contestant Is "A Modern-Day Elle Woods"
She has the pink fluffy pen and everything.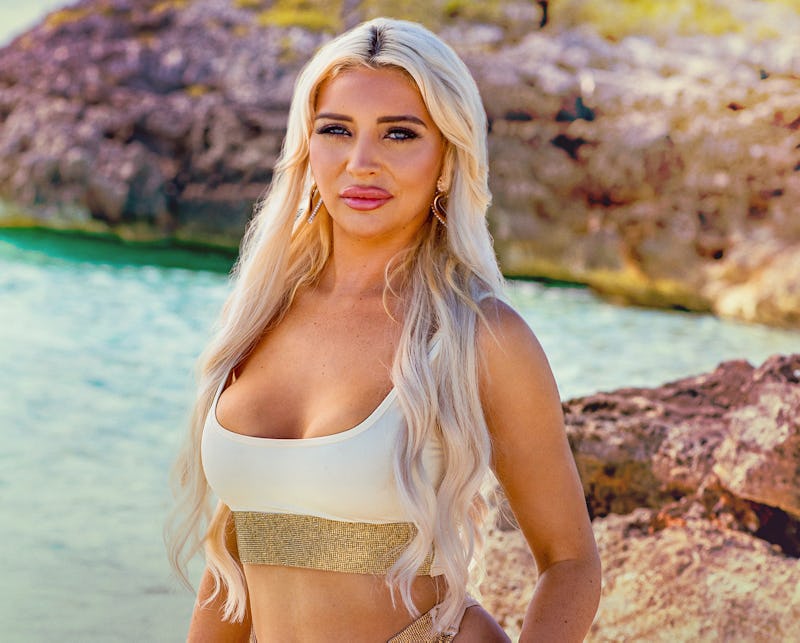 With the new season of Too Hot To Handle right around the corner, Netflix has finally revealed more details about the contestants that'll be competing to win money at the sex-free villa. With Instagram influencers, strippers, and lawyers from across the world (think New Zealand, Canada, America, the UK and France), you may be interested to get to know the newbies in anticipation of series two. Meet Larissa, the Kiwi lawyer who likes to think of herself as a modern-day Elle Woods. More on that later.
As this season's only contestant from Australasia – she hails from New Zealand – the Daily Mail reckons she's likely to following in Harry Jowsey's footsteps. Harry, if you remember, was the breakout star from 2020's series. According to her Netflix bio, Larissa currently lives in Auckland.
What is Larissa's job?
Larissa prides herself on being a high-flying lawyer, declaring herself as "the real-life Legally Blonde." She has a double degree in law and a Bachelor of Arts in criminology and political science, and graduated in 2016. Her Instagram bio aptly reads: "you can be intellectual & wear a bikini too," and when sharing the news she would be appearing on the show, she wrote, "Usually I love the law, but let's see how I go with Lana's rules..."
Larissa's Instagram
The lawyer has previously been active on Instagram, and up until recently, her handle was @larissa_trownson, though the page is currently unavailable. Before it went M.I.A, she had 16,000 followers, and mainly featured snaps of herself in various bikinis.
What is Larisa looking for?
The 28-year-old told Netflix that she's a big party-goer, and she tends to get a lot of attention when she does go out. Her pals apparently call her Tinkerbell as she "loves guys to be obsessed with her," but she "isn't a one-man kind of girl." Will her time on the island and on the show change her? Only time will tell.