Lea Michele & Husband Zandy Reich Reportedly Welcomed Their First Child
"Everyone's happy and healthy."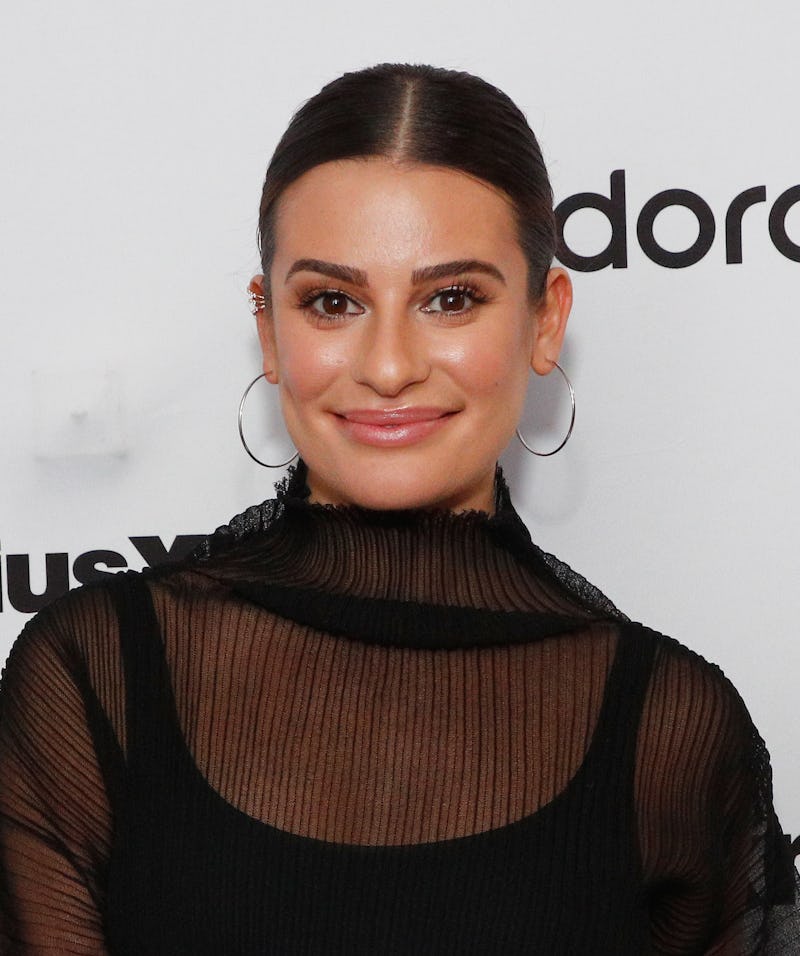 Astrid Stawiarz/Getty Images Entertainment/Getty Images
In happy news for the former Glee star, Lea Michele reportedly gave birth to her first child, according to an Aug. 23 report from People. Michele and her husband, Zandy Reich, welcomed a baby boy on Aug. 20, a source told the publication. "Everyone's happy and healthy, and they're extremely grateful," the source said. "He's been an easy baby so far."
Neither Michele nor Reich have commented on the reports or disclosed the baby's sex, or their child's name just yet. In May, the actor and singer confirmed she was expecting her first child by sharing an Instagram of her baby bump. Smiling in the photo, Michele captioned the image, "So grateful." Following her big announcement, Michele has been showcasing her pregnancy journey on Instagram. On Mother's Day, she posted a photo with her mom and wrote, "The best Mother's Day with the best mother in the world. I love you mom." On May 21, the 33-year-old posted a selfie in bed that she captioned, "Getting some extra sleep while I can." The most recent photo of Michele pregnant was posted on Aug. 17 without a caption.
Overall, Michele has been pretty quiet about her pregnancy, except for the photos she's shared on social media. A source told People at the end of April that Michele and Reich "have always wanted to be parents." The two were first linked in July 2017 and got married in March 2019 in Northern California in front of over 200 friends and family members. Some of Michele's former Glee stars were also in attendance, including Darren Criss and Becca Tobin.
Prior to her wedding, Michele opened up about marrying Reich in July 2019 and gushed about finding someone special to spend the rest of her life with. "I get to be married to my best friend, which is the greatest thing in the entire world," she told Us Weekly. "At this point in my life, I feel the most grounded — and happiest — I ever have."
Back in May 2018, Michele admitted that she and Reich weren't ready to start a family just yet, but they definitely would someday. "I'm still playing roles that are under 21, so I kind of want to push that as long as I can," she told Us Weekly. "Having a baby might mess that up for me." But, at the time, she said she "100 percent" planned on having at least one child when the time was right. A lot has obviously changed in two years and now Michele is adding mom to her already lengthy resume.