Legacies Showrunner Said There Is Still Hope For More Vampire Diaries
"I would doubt to say that's over. I think there will definitely be more shows."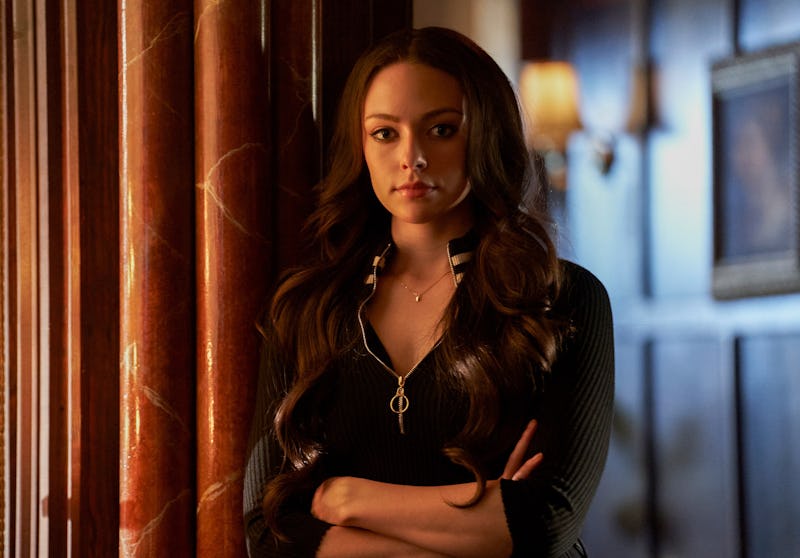 Chris Reel/The CW
Immortality may only be for vampires, as The CW's flagship supernatural franchise is being laid to rest: Legacies won't return for Season 5 after the Season 4 finale airs on June 16. The Vampire Diaries spin-off series — which followed Hope Mikaelson (Danielle Rose Russell), the daughter of Klaus (Joseph Morgan) from The Originals — was canceled on May 12, along with seven other CW shows. These included Batwoman, DC's Legends of Tomorrow, 4400, Roswell, New Mexico, Dynasty, and Charmed. Deadline reported that the network axed these series because The CW was preparing to be sold to Nexstar and wanted to streamline its offerings.
"It's the Red Wedding at WBTV/CW today," The Vampire Diaries creator and showrunner Julie Plec tweeted after the announcement broke. "Much more to say, but not today. Loads of gratitude coming for fans and cast and crew in future tweets. But today, we mourn."
But Legacies will still have a fitting ending when the series airs its final episode. "Mark Pedowitz and his team at The CW had the class and grace to warn the shows that they might not survive, even if The CW wanted them," Plec added in a May 14 tweet. "Because of that, the season finales of [the] shows were carefully crafted to also work as series finales."
The cancellation marked the end of 13 years of interconnected shows, which began with The Vampire Diaries in 2009. Per Entertainment Weekly, long before the TVD universe got off the ground, Plec had to convince her co-creator, Kevin Williamson, that The Vampire Diaries was even a project worth pursuing since he worried that interest in vampires had winded down after Twilight. Williamson finally agreed to work on the show — which is based on book series by L. J. Smith — and it ended up being the most-watched CW premiere since the network's 2006 inception. In its fourth season, The Vampire Diaries inspired the spin-off The Originals, which followed vampire-werewolf hybrid Klaus and the original family of vampires living in New Orleans. And then Legacies premiered in 2018 with Klaus' daughter.
It's hard to say goodbye to Hope and the people of Mystic Falls, but showrunner Brett Matthews told Decider that he doesn't imagine this is the end for the long-running franchise. "The Vampire Diaries universe is still rich and large," he said. "I would doubt to say that's over. I think there will definitely be more shows in that franchise."
He added that its enduring popularity is likely not lost on the studio heads, though there's been no talk about any new projects just yet. "It's a hugely important franchise to a lot of people," he said. "I don't know what form or fashion that will take other than things that Julie, and Kevin and I have discussed in the run up to all of this, but I sure would hope that the franchise would not end, and believe that there are many, many more stories to tell, many more tones to tell, many more things to do."