The 41 Best Queer Romances To Read Right Now
From light-hearted rom-coms to steamy love affairs, there's something for everyone.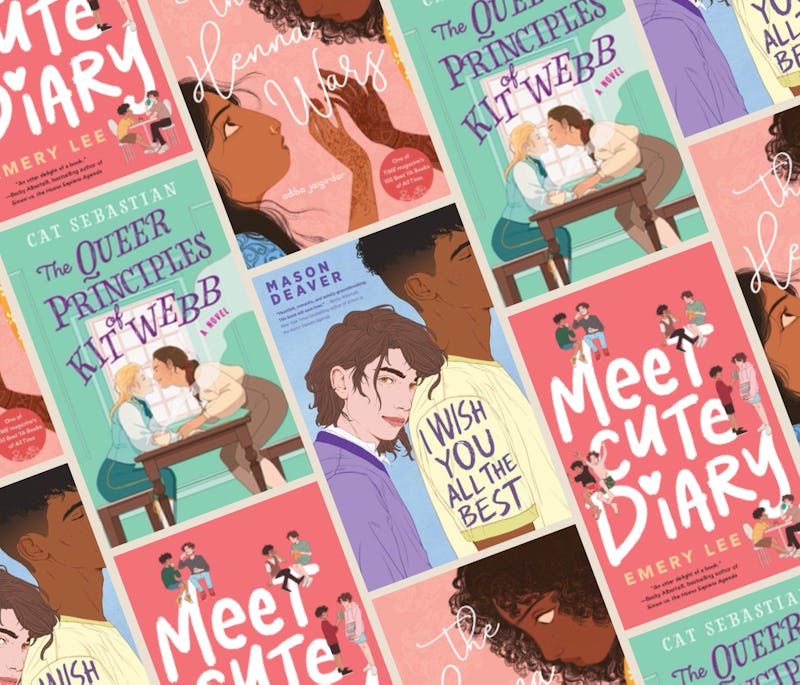 Courtesy
In the past few years, queer literature has gone more mainstream than ever. Novels like Casey McQuiston's Red, White & Royal Blue and Samantha Shannon's The Priory of the Orange Tree are taking over book-lovers' group chats, and every month there seems to be a new must-read LGBTQIA+ book hitting bookstores. All that might give you the impression that these novels are plentiful and easy to find, but that's unfortunately not the case.
In many ways, queer romance is still finding its feet. Although there are more than a few classic novels with LGBTQIA+ plots and subplots — such as Carmilla, The Picture of Dorian Gray, The Well of Loneliness, Orlando, Q.E.D., Home to Harlem, Giovanni's Room, and The Price of Salt, to name a few — happily ever afters for queer and trans couples were few and far between until very recently. And even though publishing has come a long way, it still has far to go. Thankfully, you can help it along by supporting queer books, starting with romance novels from the 2010s and '20s.
Below, 41 of the best queer romance books to read right now.
We only include products that have been independently selected by Bustle's editorial team. However, we may receive a portion of sales if you purchase a product through a link in this article.