EastEnders Legend Charlie Brooks Is Starring In A Creepy New C5 Drama
The show is giving us some serious Gone Girl vibes.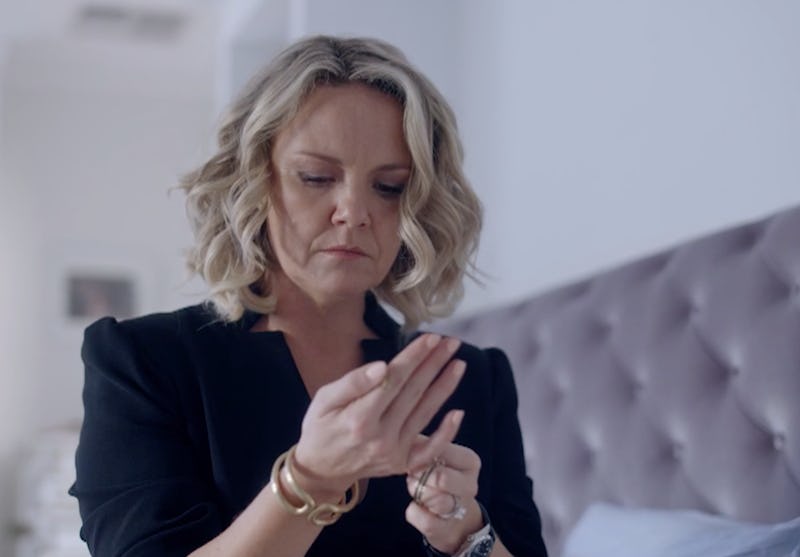 Channel 5 / Lie With Me
It's been years since we've seen Charlie Brooks grace our screens as Janine Butcher, one of Eastenders most iconic characters. But fans can soon rejoice as she'll be returning to the small screen this summer. In a role that's a step away from her Eastenders character, Brooks will be playing the lead in Channel 5's chilling Australian drama, Lie With Me. If you were hooked on previous Australian dramas, The Cry and The Secrets She Keeps, this may be a series to add to your watchlist. So what can we expect from this new show?
What is the plot of Lie With Me?
The new drama focuses on Anna Falmont and her marriage to her husband Jay. After Jay cheated on his wife, the couple, along with their two children relocate from London to Australia in an effort to save their marriage. Things seem to be working out for the couple after the move...that is until they hire a young local nanny, Becky, who isn't as innocent as she may seem. The young woman's appointment as the family's nanny will lead to deadly consequences.
Who is in the Lie With Me cast?
Charlie Brooks will star as Anna Fallmont, whilst Australian actor Brett Tucker will play her on-screen husband, Jake. Tucker has previously appeared in Neighbours, The Americans, Station 19 and McLeod's Daughters. Newcomer, Phoebe Roberts will play the family's not-so-innocent nanny, Becky.
Is there a trailer for Lie With Me?
A teaser trailer was released giving viewers a glimpse of the drama that will unfold. It begins with Brett Tucker as Jay telling his wife, "We came here to make a new start. New country, new life. Put all that bad stuff behind us."
It's soon clear that troubled times are ahead as we see shots of Anna and Jay arguing, and Anna later staring at herself in the mirror with a bruised shoulder.
When will Lie With Me premiere?
The four-part series will start airing on Monday, July 21 and will air on consecutive nights that week until Thursday. It follows a similar format to previous Channel 5 hits, The Intruder, The Drowning and The Deceived. Viewers can also catch episodes on My 5 immediately after the episode has aired.