Why Lil Nas X Fans Thought "Montero" Was Getting Removed From Streaming Services
The internet went into panic mode when the song was unavailable across multiple platforms.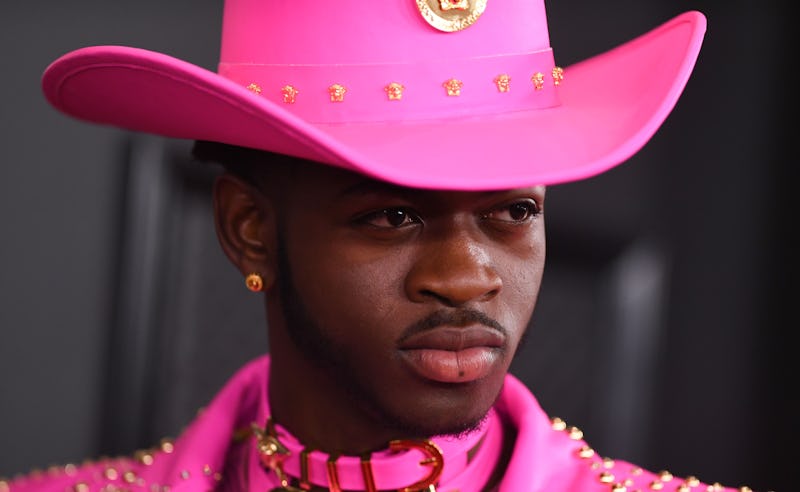 VALERIE MACON/AFP/Getty Images
Lil Nas X fans can breathe a collective sigh of relief because "MONTERO (Call Me By Your Name)" is here to stay. On Tuesday, April 13, the rapper sent his followers into panic mode when he tweeted that the song might be getting removed from streaming platforms. "Not even joking. Everybody stream call me by your name hard today because it may no longer be available tomorrow and there's nothing I can really do about it," he wrote upon finding out that some people were having trouble streaming. Fortunately, Billboard has confirmed that won't be necessary because the track will not be getting removed at all.
While it remains unclear why the song started disappearing from some people's streaming platforms, many fans automatically assumed it was because of all the controversy surrounding the song's lyrics and corresponding music video. When it was first released on March 26, the 22-year-old received backlash from conservatives who felt the song was inappropriate for children and encouraged devil-worshipping. In the video, for example, Lil Nas X makes several biblical references and slides down a pole to hell, where he ultimately gives Satan a lap dance.
In response to the critics, the rapper took to Twitter to defend the song and visual, explaining that he's an adult who doesn't need to cater to children. And yesterday, after finding out that some fans were unable to stream the song at all, he claimed that he would be moving the song to PornHub. Columbia Records also weighed on the streaming issues by reassuring fans that they were "doing everything possible to keep the song up on steaming services." By that time, however, it was too late; fans were already panicked.
"I was about to laugh at you guys for not being able to listen BUT I CAN'T ANYMORE EITHER!!" one fan tweeted alongside a screenshot of a notification that said the track was unavailable. "I literally just listened to it on the way home last night like 20 times and now it's UNAVAILABDNSKKWK." Another fan wrote, "Why isn't call me by your name working on Spotify??? Pls it's my only happiness GIVE IT BACK." Several others were equally as frustrated by the situation.
Inevitably, many fans on Twitter were furious at the streaming platforms for seemingly removing the song. The rapper, on the other hand, just wanted to make sure fans were able to access it. "Thank you to everyone using your voices," he tweeted. "I'm not placing blame on the streaming services. Most people have said they are able to go and redownload. Please let me know if you guys still have a problem." And even though the song isn't actually going anywhere, we encourage all Lil Nas X fans to keep streaming — just to be safe.