Lizzo's Best Quotes About Body Positivity & Beauty Standards
"I think I have a really hot body! I'm a body icon, and I'm embracing that more and more every day."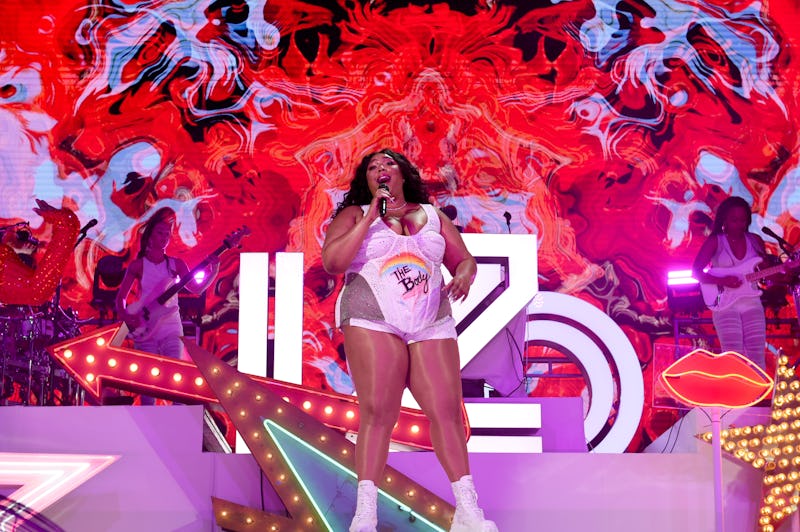 Bryan Bedder/Getty Images Entertainment/Getty Images
Lizzo is a trailblazer. When she's not dropping chart-topping bangers like "Truth Hurts" and "Good As Hell," she's working on her mental health and encouraging fans to love their bodies. "There was no Lizzo before Lizzo," the three-time Grammy winner said in a cover story for PEOPLE's Women Changing the World Issue, in which she shared her experience with learning "how America treats Black people, how it treats Black women, and how we treat fat people."
Lizzo, 33, wasn't always as confident and positive as she is now. Born Melissa Jefferson in Houston, Lizzo learned to play the flute in fifth grade and was a self-proclaimed "nerd." In 2017, she released "Truth Hurts," and it went viral as a TikTok before being featured in Netflix's Someone Great.
"I think I have a really hot body! I'm a body icon, and I'm embracing that more and more every day. It may not be one person's ideal body type just like, say, Kim Kardashian might not be someone's ideal, but sh''s a body icon and has created a modern-day beauty standard," the "Juice" singer told PEOPLE. "And what I'm doing is stepping into my confidence and my power to create my own beauty standard, and one day that will just be the standard."
This isn't the first time Lizzo has been an advocate for body positivity. Though she's found ways to love herself, she knows that it's always a work in progress. Here are some of Lizzo's best quotes on self-love, the body-positive movement, and social media's influence on it all.
On Taking Care Of Your Body
On Body Politics
On The Body-Positive Movement
On Media Influence
On Normalizing All Bodies
On Her Personal Experience
On Being A Sex Symbol