Love Island's Sharon Worked On The Front Line During COVID
If anyone deserves a cocktail in the sun, it's her.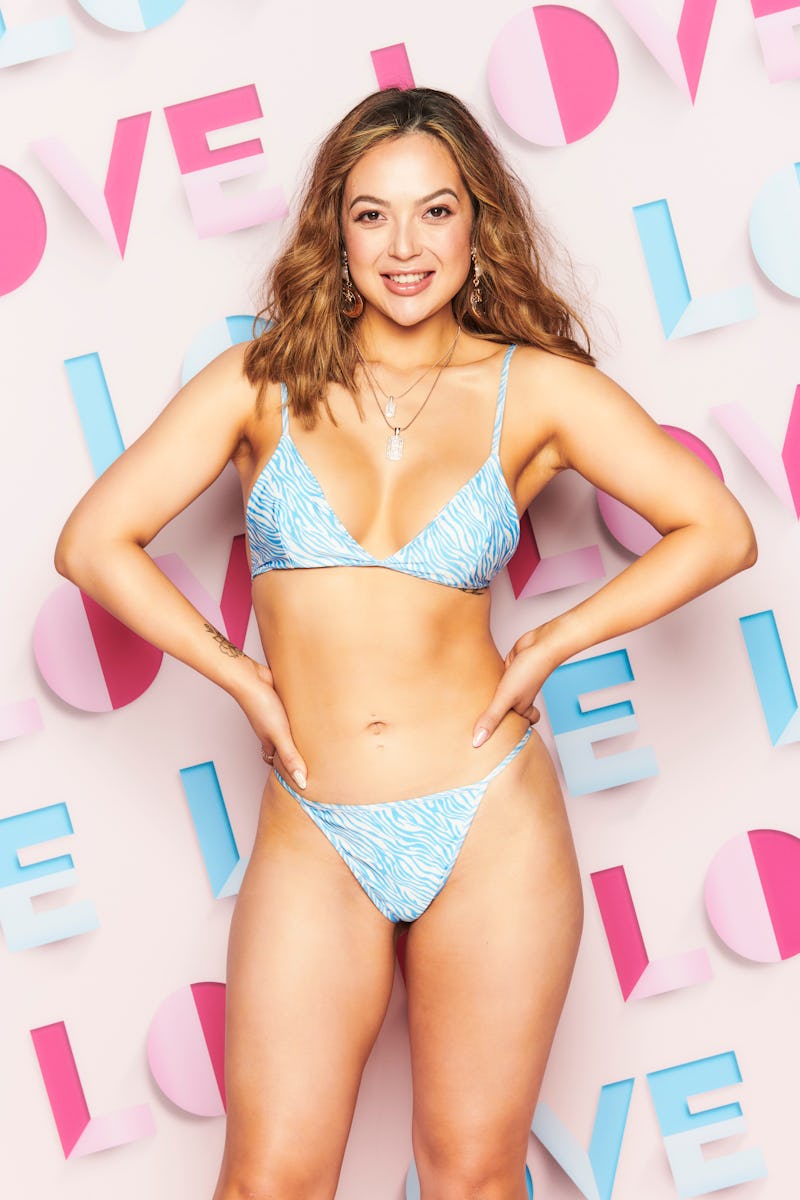 ITV
The anticipation for Love Island always reaches fever pitch around this time of year. However, after 15 months without the antics in the villa, fans are more excited than ever to meet the next set of islanders and watch them find love. In one short week, the villa will open its doors to a whole new cast of contestants ready to find love, lust, and serious dramas. One of the first islanders announced in 2021 was Sharon Gaffka.
The 25-year-old from Oxford has been seriously busy during the pandemic. She's said that she's definitely the most outrageous one in her friendship group and after a year working on the front lines during COVID-19, she could be ready to find love.
What Is Sharon's Job?
Sharon has revealed that her official job title is Operations Lead for the Department of Transport. Sounds impressive, right? She said, "I've been a civil servant since I was 18. I've worked in lots of different departments. I've been doing Brexit policy for the last year, I did a stint during the Coronavirus pandemic in the Department of Health so I was helping deliver testing kits and managing the operations. It's been an intense year." Sounds like, if anyone deserves a cocktail in the sun, it's Sharon.
Her social media also reveals that she's a Young Women's Trust ambassador and an aspiring lawyer.
Sharon's Instagram
You can find Sharon on Instagram on @sharongaffka. With 18.5k followers, she posts outfit pictures and nights out with friends, as well as behind-the0scenes content from the Miss International UK competition. She won the competition in 2018 and if you're a fan of all things glittery, you'll adore the looks she served.
Sharon isn't the first beauty queen to enter the villa after Zara Holland AKA Miss Great Britain starred on the show in 2016.
What Else Is There To Know About Sharon?
Sharon has revealed that she's finally done being the last single one in her friendship group. "It's been a bit of a running joke between my friendship group for a while that I should apply, probably because I'm the most outrageous one out of the group. But also because of COVID-19 and the lockdown, I'm the only single one in my friendship group," she said. "They're either married or planning on getting married. I don't want to be the only one in the group chat that is single anymore."
Speaking about her type on paper, Sharon said: "I tend to date someone who is taller than me, even though my last long-term partner, he was actually someone who was shorter than me. I'm quite an intellectual person so I want someone who can kind of match that."
Love Island starts at 9 p.m. Monday 28 June on ITV2 and ITV Hub. Episodes are available the following morning on BritBox.