Twitter Has No Chill As The Love Island Villa Descends Into Chaos
"This might actually be the moment of the season."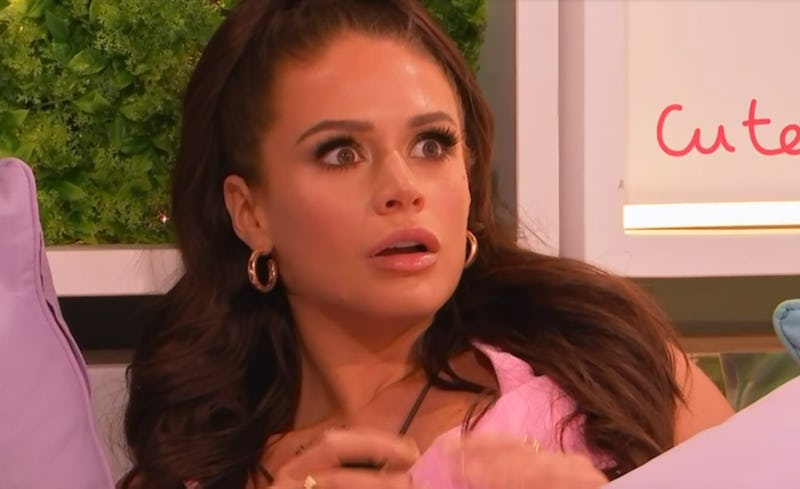 ITV2
There's no other way to say it, we all watch Love Island for the drama and the winter season is now serving piping hot tea. Just look at Episode 15 (Jan. 30) for a glimpse, it was bombshell Samie's first day in the villa and heads were spinning. Ron and Lana, who began as one of the strongest couples on the show, have been quaking as Ron seems easily drawn to the new girls that walk in.
Kai who is paired with Tanyel also set tongues wagging when he not only confirmed that he wants to pursue Samie, but also said girls aren't choosing him because Tanyel is "scaring them off." And this wasn't even close to the winning moment of the episode. Up until now, the triangle between Olivia, Zara, and Tom has been the most drama stirring equation of the season.
Just when we thought that pot had simmered, Tom snuck in a kiss with bombshell Ellie on the terrace after promising Olivia he only had eyes for her. Through the episode, we watched the gossip travel from Ellie to Will, who went on to tell his partner Jessie, Tanya, & Shaq. This is where it gets more juicy — in a wild moment, Tanya whispered the secret to Zara, who refused to stay hush despite promising to do so a literal moment before.
The episode ended in absolute mayhem, with Zara dragging Tanya up the stairs so they could break the doozie of a secret to Olivia. As expected, Twitter is having a hoot over the drama. On days like this, we struggle to decide if we prefer watching the show or reading the hilarious memes and tweets after. See below for a collection of some of our favourite responses to the chaos.