This 'Love Islander' Felt Pressured To Have Botox Before The Show & It's Just Not On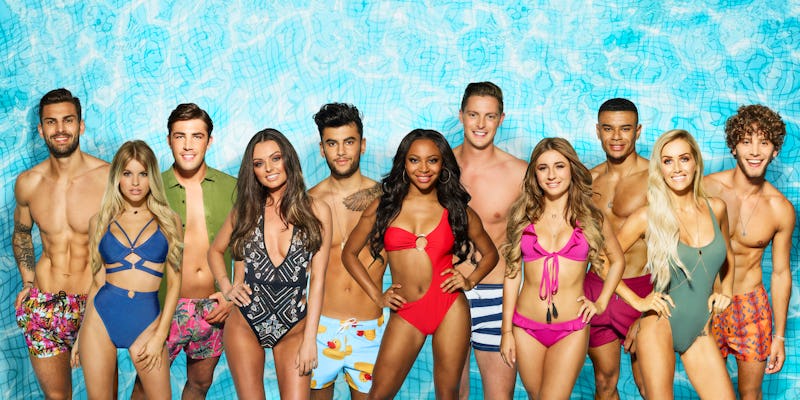 Love Island/ITV
The fourth season of Love Island is upon us and we already have our first evcitee: Kendall Rae-Knight. Although most of the news surrounding the show is light-hearted, one story feels all too familiar. Love Island's Kendall Rae-Knight's revelations about botox have been capturing headlines, after she admitted she felt pressured to have the procedure before entering the villa.
The 26-years-old retail manager told Glamour that one woman's comments on a recent photoshoot prompted the decision. "I was on a shoot — I won't say what for — but the photographer and the client who had booked me were sat at the laptop screen and kept saying over and over again, 'She's quite old, we will have to airbrush her around her eyes, we maybe needed someone with a fresher face.' So I did actually go out and get botox," the Blackpool resident explained. "It will wear off so I'm not bothered but I don't think I would get anything permanent. I think I would be a bit stronger now."
First things first: a woman can do whatever she wants with her body, including getting botox, if that's what makes her happy. You do you. The alarm bells here aren't that Rae-Knight had the procedure, but that she reports she felt pressured by those around her to do it.
While this happened before Rae-Knight entered the villa and there's no suggestion that she was pressured by Love Island producers to have the procedure, there's no denying that the show's casting isn't the most inclusive or diverse. With Vogue reporting that almost 2.5 million people watched the 2017 final, previous contestants have admitted that the scrutiny is daunting.
Last year's finalist Gabby Allen opened up to Femail recently about how her insecurities developed while she was in the villa, saying she felt "ugly" compared to the other contestants. "Before I went in the villa, I was very body confident. I was absolutely mortified when I came out and everyone knew about my insecurities," the 26-year-old said. "My confidence has come back since leaving Love Island, now I'm not surrounded by fake boobs and fake flowing hair."
Beauty ideals have always existed and the pressure to conform to them is nothing new. As Bustle's Fake AF package asserted, there is nothing wrong with looking fake. The problem is when beauty expectations are so narrow that women can't feel beautiful in whatever form they decide they feel happy.
So do shows like Love Island create extra pressure to look a certain way? Malin Andersson, who appeared on the programme in 2016, said she has spent £7,000 on breast and bum procedures as well as on liposuction. She told Heat that social media was to blame, saying that she "used to look at comments online."
A small-scale study carried out in 2007 by Dr. John A. Persing of Yale University School of Medicine, found that four out of five patients surveyed reported that reality TV influenced their decision to have cosmetic surgery. In 2007, the world wasn't spending a good deal of time on our phones. Nowadays though, the average person spends two hours a day looking at social media. As for teenagers? Way way longer. A report by Common Sense Media found that young people spend around nine hours a day on social media sites alone.
It's none of our business what other people choose to do to their own body. Women deserve to feel good about themselves however they want — whether that's engaging in cosmetic surgery or going make-up free. The problem is when beauty ideals are so narrow there's only room for one aesthetic. Here's hoping this year's Love Island embraces a more diverse beauty ideal moving forward.