Matthew McConaughey Revealed A Hidden Skill In Rare Pic With Lookalike Sons
The How To Lose A Guy In 10 Days actor has many talents.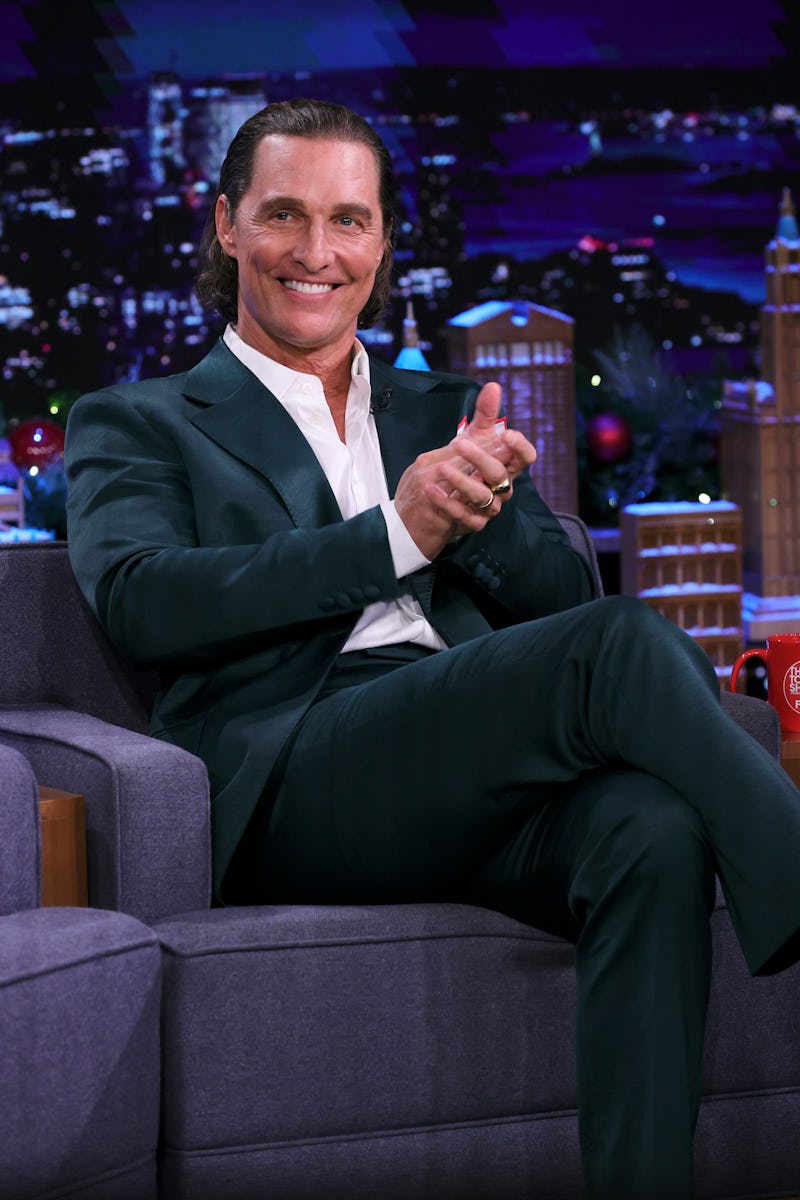 Theo Wargo/NBC/NBCU Photo Bank via Getty Images
Matthew McConaughey has proven time and time again that he can do pretty much anything, and now hairdressing is a skill to add to the list. The actor, who starred opposite Kate Hudson in How To Lose A Guy In 10 Days, shares three children with his wife Camilla Alves. And there is obviously a lot of trust between him and his sons, as they trusted the actor to give them a hair cut. Alves shared a photo of McConaughey trimming the locks of their youngest son, Livingston, 10.
"Then this happened…," Alva captioned the post, to which many fans commented by reliving the peculiar haircuts their parents gave them as kids. "Why o why. Matthew has many talents, but I guess haircuts aren't one of them," joked one fan. Another said "The apple doesn't fall far from the tree," referencing the actor's lookalike sons. The couple's eldest boy, Levi, 14, can also be seen in the photo, and he looks strikingly similar to his dad.
The couple recently celebrated their daughter Vida's 13th birthday, with Alves sharing a snap of the birthday girl and her cake on Instagram in January. Vida's "uncle" Woody Harrelson could be seen by her side. McConaughey and Alva's children have appeared with them on the red carpet for certain events over the years, but the couple has kept their family life largely private. However, they have spoken about their parenting style now and again, and in 2020 McConaughey revealed to Town and Country that he's more of the "yes" parent. "Sometimes loving your kids means giving them just what they want. Other times, it means tough love. Affluent people can give their kids everything they want, but they're not usually going to get what they need. Loving a child is a lot harder if you really give a damn," he said.
The actor also revealed during an interview with Oprah Winfrey on The Oprah Conversation that his kids can't "say the word[s] I can't, and you can't use the word hate" in their house. "My hope is that [my children] become autonomous, conscientious, competent young people in their life."