Matthew Perry Has Officially Called Off His Engagement To Molly Hurwitz
"Sometimes things just don't work out."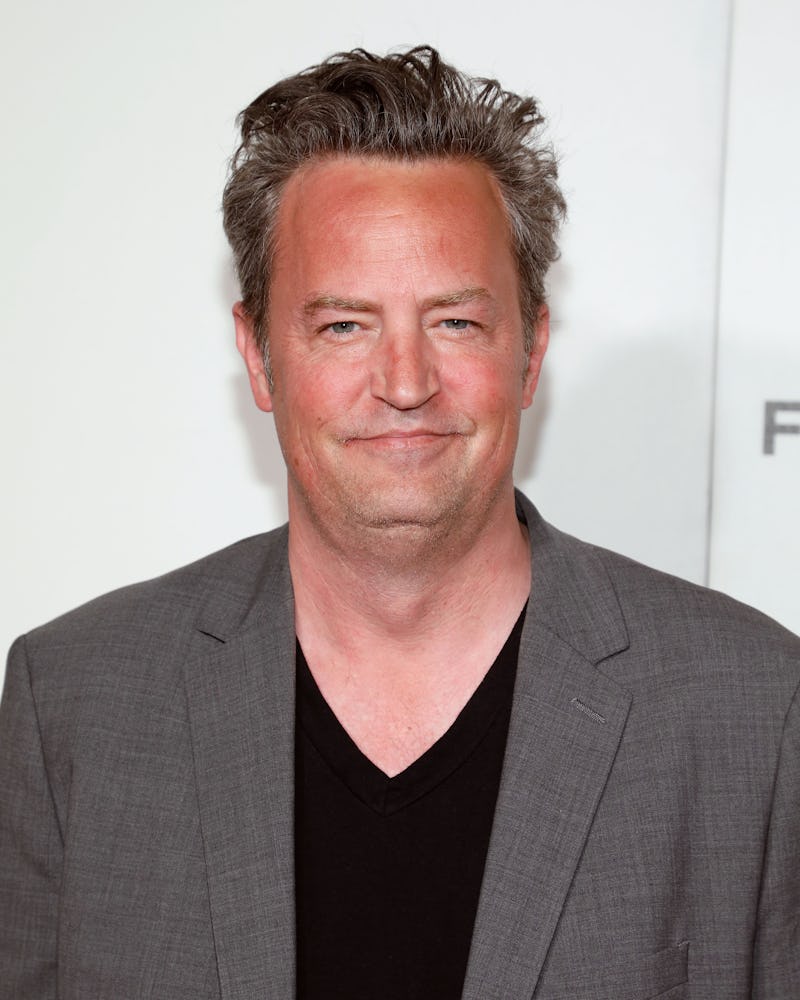 Taylor Hill/Getty Images Entertainment/Getty Images
Roughly six months after proposing to his girlfriend, Friends star Matthew Perry is back on the market. The 51-year-old actor confirmed his split from his 29-year-old fiancée, Molly Hurwitz, on Tuesday, June 1. "Sometimes things just don't work out and this is one of them," Perry told People magazine in a statement. "I wish Molly the best."
Perry and Hurwitz first started dating in 2018 and announced their engagement in November of last year. "I decided to get engaged," the actor told People at the time. "Luckily, I happened to be dating the greatest woman on the face of the planet at this time." For the most part, the couple kept their relationship private. However, the literary manager gave her Instagram followers a rare glimpse into their relationship on Valentine's Day.
"Second year being my valentine, but his first as an Instagram influencer," Hurwitz reportedly wrote on her now-private Instagram account after Perry joined the popular photo-sharing app a week prior. "HVD to my favorite." According to The Daily Mail, the pair also spent the holidays together in 2019. At the time, Hurwitz reportedly shared a photo of the couple celebrating and referred to him as her "boyfriend" in the caption.
While it remains unclear what exactly caused their split, Perry made headlines last month for his presence on Raya, a private, membership-based dating app. The drama began when the actor went viral for a video he allegedly sent to a 19-year-old woman he connected with on Raya named Kate Haralson. At the time, he and his current fiancée Molly Hurwitz were reportedly on a break. "Am I as old as your dad?" Perry asked Haralson in the clip, which she shared on TikTok.
In the caption, Haralson made it clear that she wasn't romantically interested in Perry at all. "When you match w Matthew Perry as a joke on a dating app and he facetimes you and plays 20 questions with you," she captioned the post. Elsewhere in the clip, the actor attempted to be flirty. "Do you always play with your hair this much?" he asked. "I guess so," Haralson replied, laughing.
Haralson told Page Six that she shared the video because she wanted people to see how men in Hollywood "take advantage" of young women on dating apps. "A lot of people were saying I'm a bully and mean for posting this, and it made me feel kind of bad, but at the same time, I feel like a lot of guys in Hollywood are talking to all these young girls and it's something that I think a lot of people should be aware of," she said.
Per Page Six, Perry asked if they could FaceTime shortly after matching. "I was not really thinking anything of it," Haralson said, adding that she "never even really watched Friends." Ultimately, Haralson decided to take the video down after recognizing that "a lot of people are going to take his side since he's a celeb TV character." "I just did it more for the joke of it, which sounds mean, but I didn't think anything of it," she added. "I thought it was more so innocent and harmless. Honestly, it's not really OK for these older guys to be talking to such young girls."