Meghan Took A Break From Maternity Leave To Share A Very Sweet Message Of Thanks
Her debut book just became a New York Times best seller.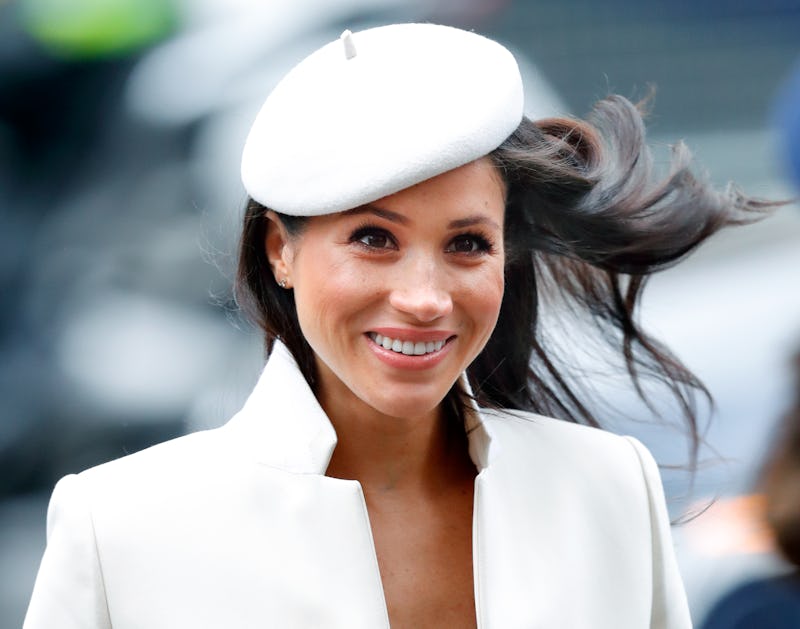 Max Mumby/Indigo/Getty Images Entertainment/Getty Images
On June 8, 2021, four days after the birth of her daughter Lilibet, Meghan Markle published her first children's book titled The Bench. It has since gone on to reach number one on the New York Times Best Seller list for children's picture books, and Markle has shared a statement thanking those who supported the release.
The Duchess of Sussex, who is currently on maternity leave, published the statement on the Archewell website under an announcement of the news that it had made the Best Seller list. "While this poem began as a love letter to my husband and son, I'm encouraged to see that its universal themes of love, representation and inclusivity are resonating with communities everywhere," Markle wrote. "In many ways, pursuing a more compassionate and equitable world begins with these core values."
She continued: "Equally, to depict another side of masculinity – one grounded in connection, emotion, and softness – is to model a world that so many would like to see for their sons and daughters alike. Thank you for supporting me in this special project."
Before the birth of her second child, Markle spoke with NPR about her book explaining how it initially came to be, and how a story made for Prince Harry and their son has gone on to touch so many families across the world.
"My words echoed what I was witnessing at the time – the love I watched blossom between my husband and our baby boy, and the both simple and sacrosanct moments I imagined they would have for years to come," she explained. "As I put pen to paper then, I felt it was uniquely our story that I was capturing."
The poem featured for Harry in the book is lifted directly from his first Father's Day present – a bench. "As most of us do, you go, what am I going to get them as a gift? And I thought I just wanted something sentimental and a place for him to have as a bit of a home base with our son," she said. The poem featured in the book for Harry is also inscribed on a plaque fitted to the back of the bench.
Inspired by watching her husband and son be together, The Bench came to be from moments of observation. But it soon became clear to the Duchess that The Bench wasn't just about Harry and Archie, "it was reflective of what so many other mothers and partners see in their other halves; the growing bond that I was in privileged observation of was universal."