Micheala Coel Is Publishing Her First Book, Misfits
The I May Destroy You creator's new manifesto celebrates the power of not fitting in.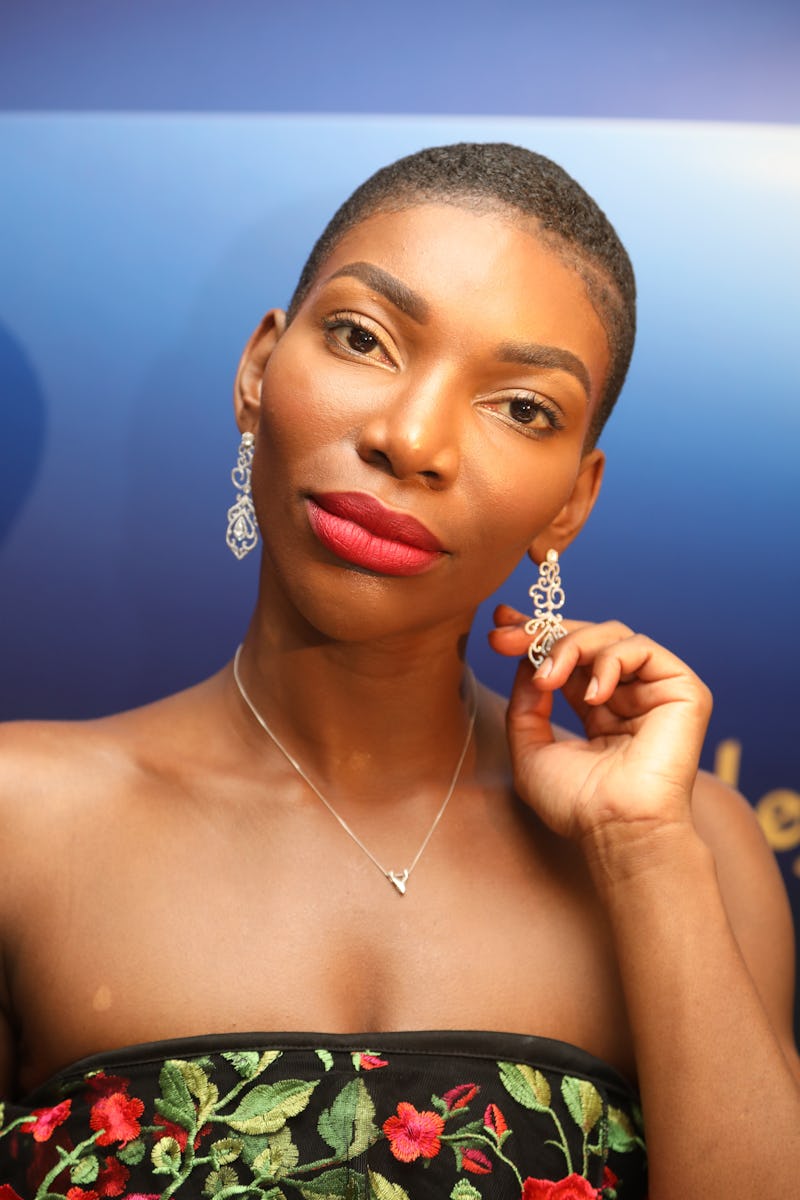 Patrick AVENTURIER/Gamma-Rapho/Getty Images
Fresh from receiving three RTS awards for the widely celebrated BBC series I May Destroy You, Michaela Coel has announced she is publishing a new book. Misfits is tipped as a powerful manifesto on how "speaking your truth" and "owning your differences" can transform your life.
This Coel's first book and is due to be published by Ebury Press on September 7, 2021. The "necessary" book is said to advocate for misfits everywhere and, per the synopsis, is a "rousing and bold case against fitting in."
Misfits draws from a lecture Coel gave at the Edinburgh Television Festival in 2018, where she shared deeply personal anecdotes from her life. During the lecture, the actor and writer spoke about the racial discrimination she had faced from people within the media industry and also opened up about her sexual assault, an experience that ultimately led to the creation of I May Destroy You.
As Bustle reported at the time, Coel began her speech by speaking about her experience at a major awards ceremony, telling the audience, "Being a misfit hurts. I can recall rummaging through a gift bag for my first big mainstream award. It contained dry shampoo, tanning lotion, and a foundation even Kim Kardashian was too dark for. A reminder: This isn't your house."
Misfits will contain similar personal anecdotes from Coel's life and work. Per the synopsis, the book "lays bare her journey to reclaiming her creativity and power, inviting readers to reflect on theirs."
Signs say there's more than a huge appetite for the book. Between her smash hit comedy series Chewing Gum to the groundbreaking I May Destroy You, Coel is championed as a powerful storyteller and one of the most significant voices in UK television, recently listed as one of Time's Most Influential People.
"Ever since I first watched Chewing Gum, I knew that Michaela was one of a kind," Marianne Tatepo, commissioning editor at Ebury, said in a statement sent to Bustle UK. "I May Destroy You again proved this to be true, gathering fans everywhere and stealing the hearts of global icons from Adele and Seth Rogan to Barack Obama."
Tatepo added: "By turns inquisitive, devastating, beautiful and hilarious, Michaela's storytelling forever urges us to think again. Her debut, Misfits, draws on the same kaleidoscope of ideas and emotions as her hit TV shows, and will inspire readers to reflect on their own relationship to power. We are proud to be bringing Michaela's unique voice to a whole new audience."