Monica Lewinsky Weighed In On The HBO Max Intern Email Gaffe
An intern was behind the accidental message subscribers received on June 17.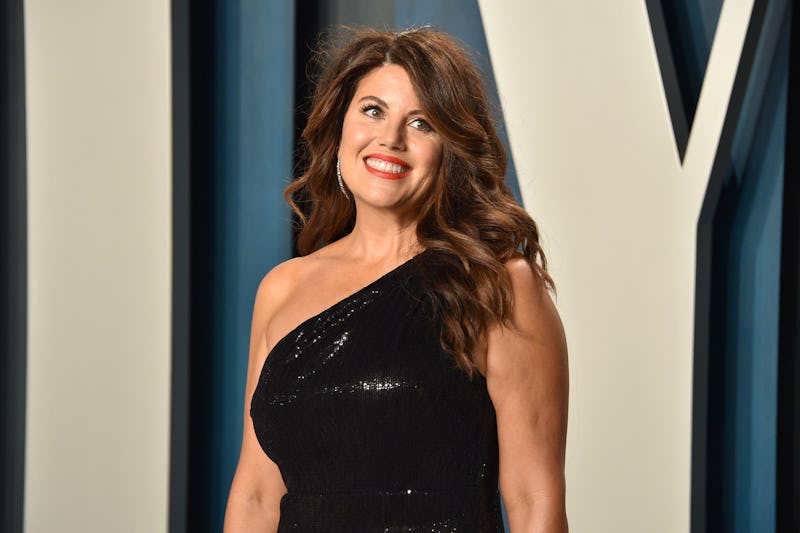 David Crotty/Patrick McMullan/Getty Images
Perhaps the most famous intern to ever make headlines, Monica Lewinsky knows a thing or two about weathering national scrutiny at the entry level. So after an HBO Max intern accidentally sent a blank integration test email to many of the company's 44 million-plus subscribers on June 17, she was among the many to publicly lend their support to the anonymous worker. The phrase "Dear Intern" began trending as she and other Twitter users shared their own embarrassing early, on-the-job gaffes and words of wisdom.
"Dear intern: it gets better. ps. don't wear a beret for awhile, k?" Lewinsky tweeted, mixing both sincere advice with a lighthearted reminder of her past in the public eye.
HBO Max had previously blamed an unnamed intern for the email blast sent in error. "We mistakenly sent out an empty test email to a portion of our HBO Max mailing list this evening," read a June 17 tweet from the streaming service's official account. "We apologize for the inconvenience, and as the jokes pile in, yes, it was the intern. No, really. And we're helping them through it."
As for Lewinsky's beret mention, that of course references the accessory she wore in a famous photo with then-President Bill Clinton in the mid-1990s — a look she has been associated with since their affair came to light. Despite it being a reminder of the notorious relationship that occurred during Lewinsky's White House internship and Clinton's subsequent 1998 impeachment, she has not hesitated to make light of the hat on multiple occasions. Lewinsky's Twitter bio describes her as an "ex-beret model," and she even dressed up as herself for a '90s-themed Halloween party 18 years post-scandal, beret and all.
"Beret things I can laugh at, other item-of-clothing jokes not as much," she told John Oliver during a March 2019 Last Week Tonight interview, referencing the infamous "stained dress" that Vanity Fair noted male late-night TV hosts in particular had used as fodder at the height of Lewinsky's public shaming.
Years later, though, Lewinsky seems to have risen above her own internship embarrassment. One of her more than 1.1 million followers replied to her tweet, saying they'd thought about her "pretty frequently" and the "wild life" she'd led, thanking Lewinsky "for not giving up." She reponded, "In a weird way, i'm one of the lucky ones."
HBO Max's intern also appears to be one of the lucky ones. They're getting support after their very public workplace mistake, not just from the company but also from members of the general public like Lewinsky.