Twitter Is Reliving Mystic Meg's Best Moments Following Her Death
"One of my TV highlights as a child."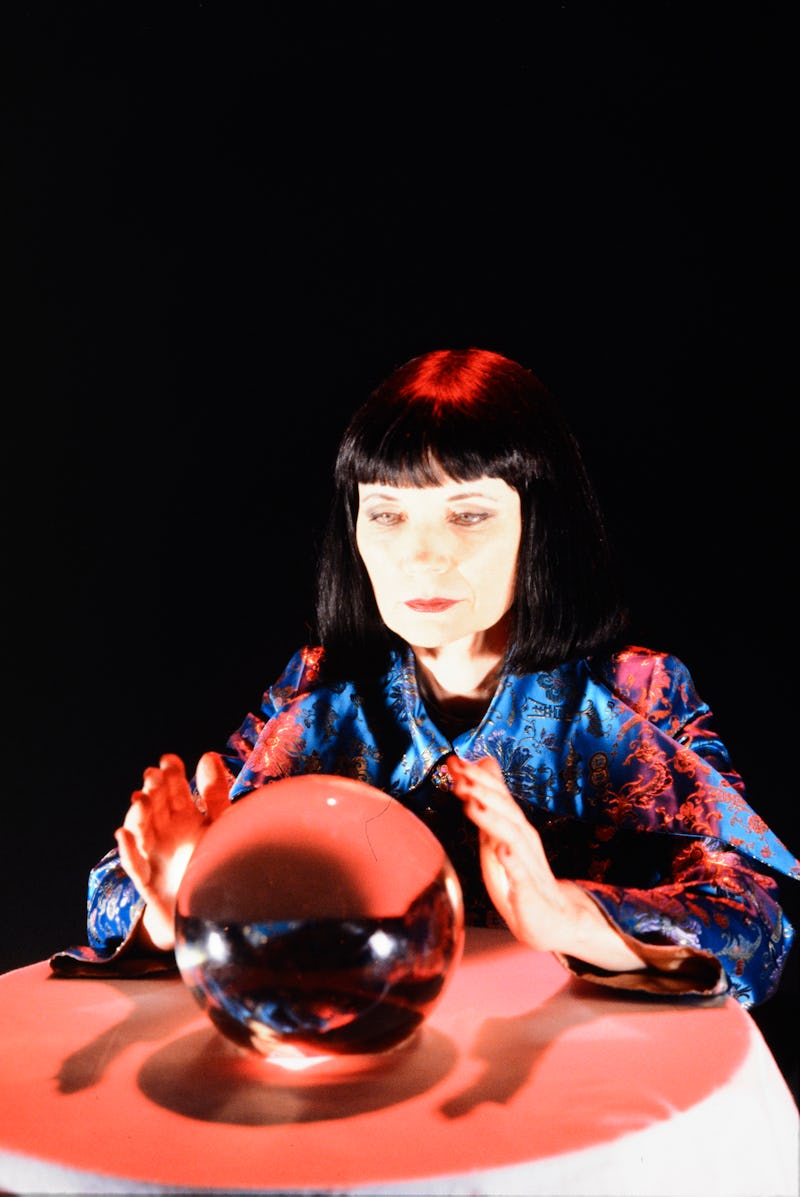 Comic Relief/Getty Images Entertainment/Getty Images
An icon of British telly, famous for her astrology columns and National Lottery predictions, Mystic Meg — real name Margaret Lake — will forever be remembered as a national treasure. Raised in Accrington, Lancashire, she first rose to fame as News Of The World's resident astrologer, and would go on to become a household name thanks to her campy predictions and love of dry ice. Meg sadly died aged 80 on March 9, after being admitted to hospital a month earlier with flu, per The Guardian.
"Without any question, she was Britain's most famous astrologer by a million miles," said her long-time agent Dave Shapland in a statement. "Nobody came close to Meg in that respect. She was followed by millions in this country and also around the world. She even became part of the English language – if a politician, somebody from showbiz or ordinary people in the street are asked a tricky question they will say: 'Who do you think I am, Mystic Meg?'"
Mystic Meg originally learned astrology from her grandmother. As well as becoming famous for her beloved horoscopes, Meg also pioneered the idea of fortune telling phone lines and was a regular fixture on the National Lottery's weekly live draw from 1994 onwards. Each week, she would emerge in a dramatic puff of dry ice, and use her grandmother's crystal ball to make predictions about what the next lottery winner might look like.
As well as her love of astrology, Mystic Meg owned a handful of race horses and was a huge fan of the sport – she claimed to use her gift for seeing into the future to match-make potential horses. "I use my astrological skills to love-match the mares with the right stallions," she told The Independent back in 2006. She apparently lived in Notting Hill, West London, with seven cats.
Predictably, swathes of astronomy fans are paying tribute to Mystic Meg on social media, with quite a few of them taking a nostalgic route. You can see them for yourselves below.