Netflix's Selena: The Series Teaser Finally Announces A Premiere Date
Christian Serratos shines in brand new footage.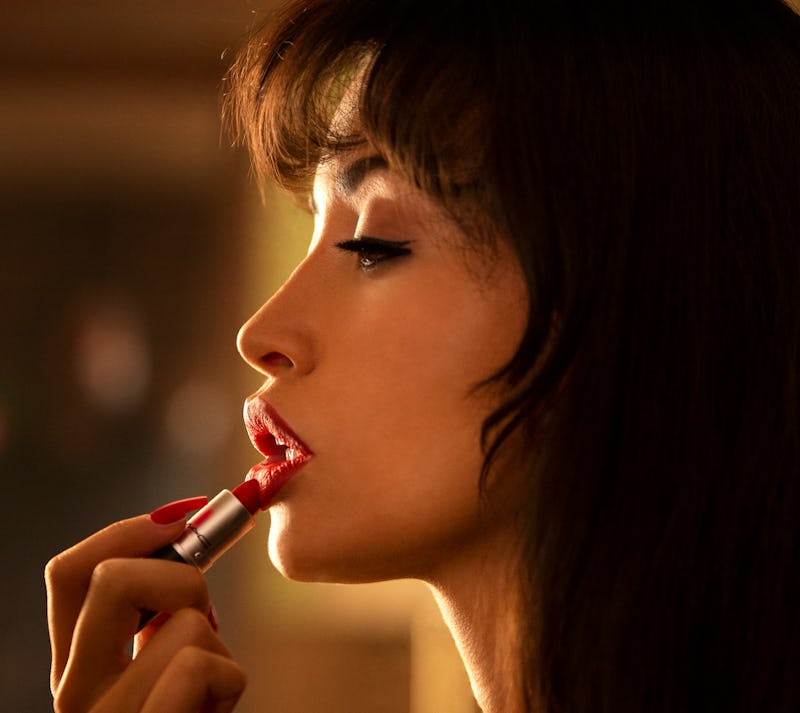 Netflix
Christian Serratos shines (literally, look at all those stars and sparkles) in the new trailer for Netflix's Selena: The Series, an upcoming biographical drama series about iconic singer-songwriter Selena Quintanilla-Pérez. Con Todo, Netflix's Latinx social media community, debuted a first look of the two-part series, revealing that the series is coming to audiences really, really soon. Selena: The Series will premiere on Netflix on Dec. 4.
The series from filmmaker Moisés Zamora will follow the Queen of Tejano music as she comes of age and chases her dreams on the stage. It'll also chronicle the pitfalls that the singer-songwriter endured as she navigated success, family, and music, and, of course, her untimely death. In the trailer, Selena (Serratos) prepares to take the stage to perform "Como La Flor" as narration from her father, Abraham Quintanilla (Ricardo Chavira), is interspersed in the background.
"If you keep practicing, it's all gonna pay off," her father says. Then, later, "When I see you on that stage, I still see the 6-year-old girl singing in our backyard." Selena: The Series will also star Gabriel Chavarria, Noemi Gonzalez, Seidy Lopez, and Madison Taylor Baez.
The series' official Instagram account also shared a series of short sneak peeks on Tuesday to celebrate the trailer's debut. Brief clips of Selena's tour bus rolling into Chicago, Illinois in 1994 with fans cheering and waving from outside are featured, as well as individual snapshots of Chavarria as A.B. Quintanilla, Selena's brother and a record producer who co-wrote some of his sister's tracks, and Gonzalez as Suzette Quintanilla, Selena's sister. (The real Suzette is also an executive producer on the Netflix series.)
Selena died in March 1995 at the age of 23 after she was shot by the former president of her fan club. Her 1994 album Selena Live! garnered her a Grammy win, while her 1995 posthumous album Dreaming of You debuted at No. 1 on the Billboard 200 that same year, making her the first Latin artist to receive the accolade. The late singer is considered the most famous Mexican-American entertainer of all time. She was famously played by Jennifer Lopez in the 1997 Gregory Nava-directed film, Selena. And her music has impacted generations, including the Selena: The Series star herself.
Serratos reflected on one particular "special moment" while filming the series about the music legend in an interview with Entertainment Weekly on Tuesday. "When I was younger, I remember hearing her music in the house," Serratos said. "When I got older, YouTube became a big thing and I discovered this video of her performing 'Que Creias.' Whenever I would talk about Selena, that was the video I showed every one of her. I was able to perform that song on the show, and I was so nervous and so excited! I didn't want to speak to anyone because that was my special moment with her."